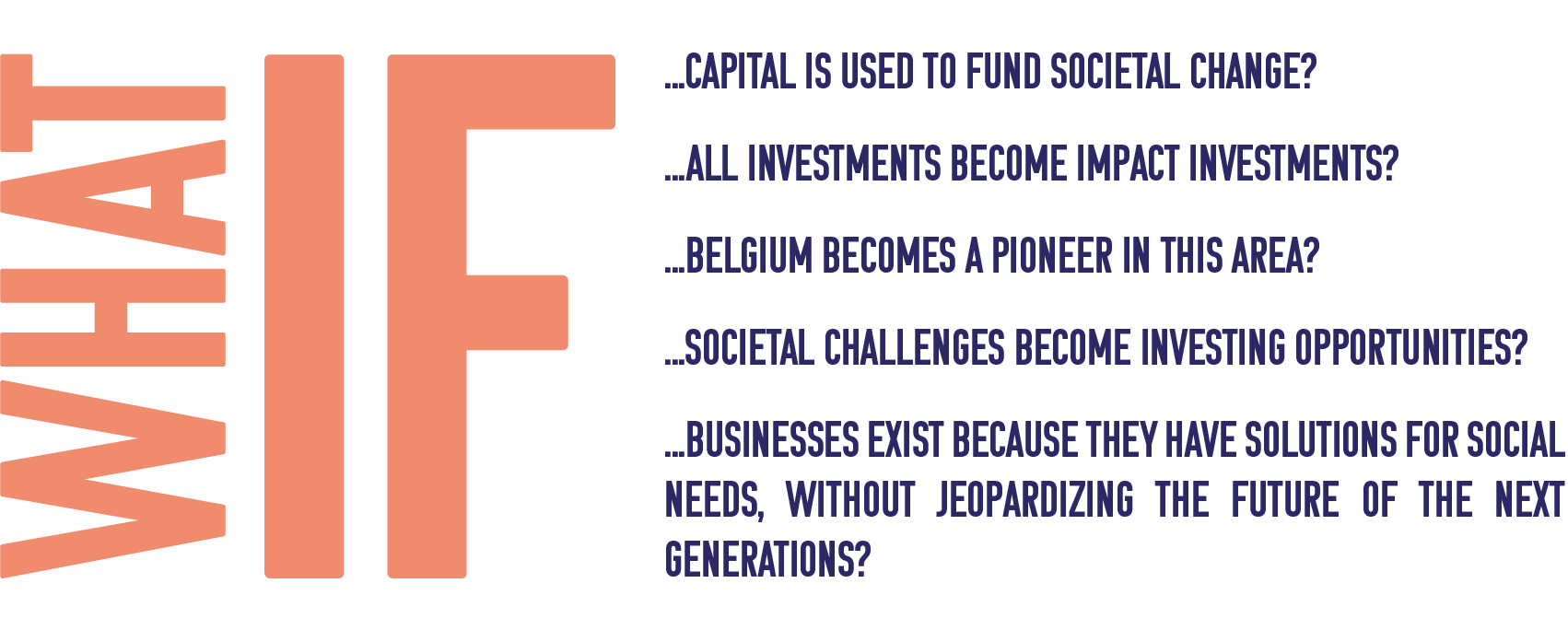 THE FIRST BELGIAN IMPACT DAY,
A WHOLE DAY EVENT THAT BROUGHT TOGETHER 
FINANCE PRACTITIONERS FOR THE GREATER GOOD.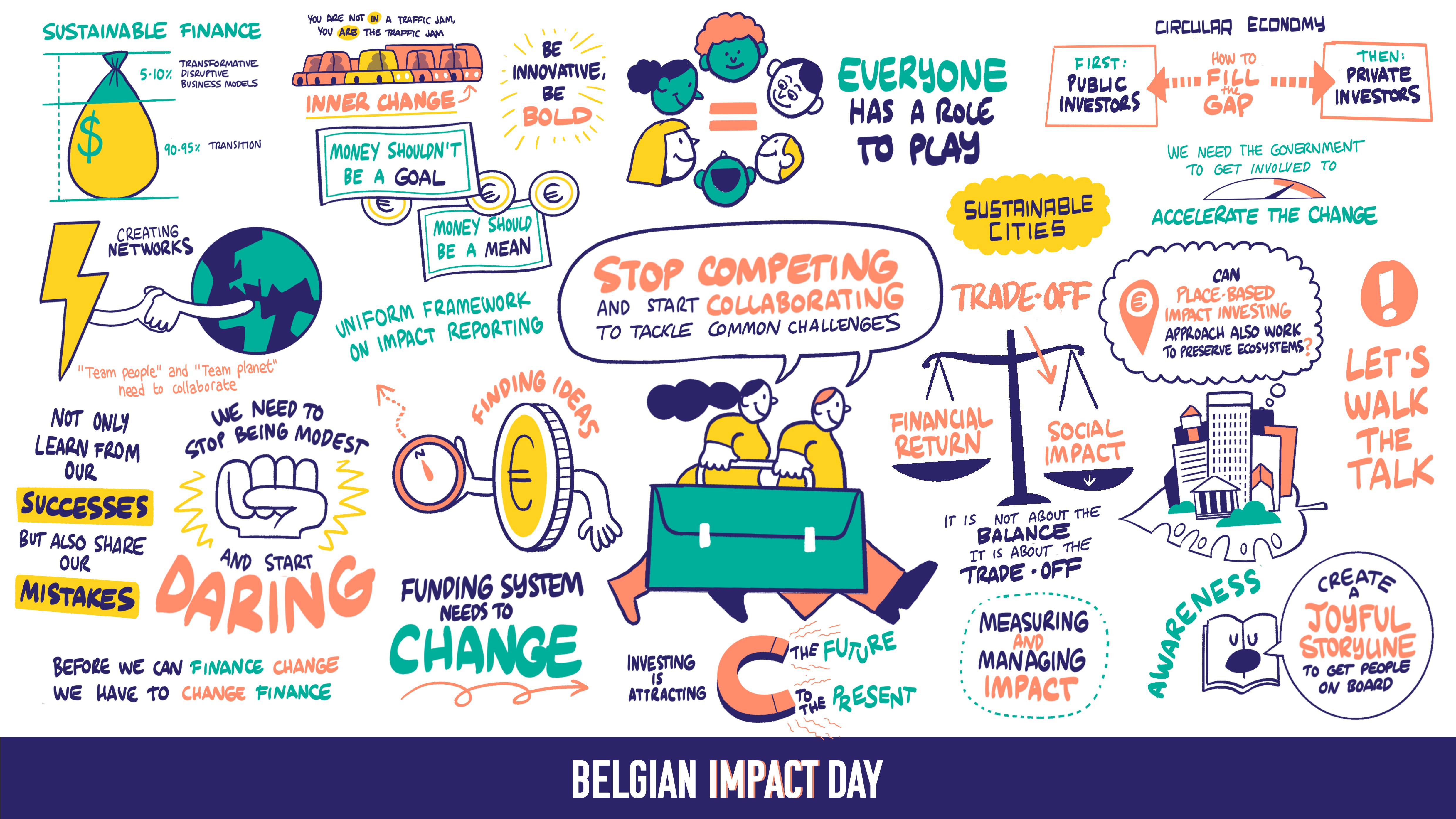 • More than 50 speakers shared their expertise with you. Among them, representatives of SFPI-FPIM, Degroof Petercam Asset Management, Strategies and leaders, EVPA, Ashoka, Pulse foundation, Vlerick and Solvay business schools, Solifin, Incofin, McKinsey, EY and many more.
• You met and shared with more than 50 entrepreneurs showcasing solutions during pitching sessions and at an impact fair. 
• You learned about how getting involved in the new Impact Finance Belgium (IFB) Institute.
•You networked and shared your own activities with experts, practitioners and decision makers.  
Find the pictures of the day here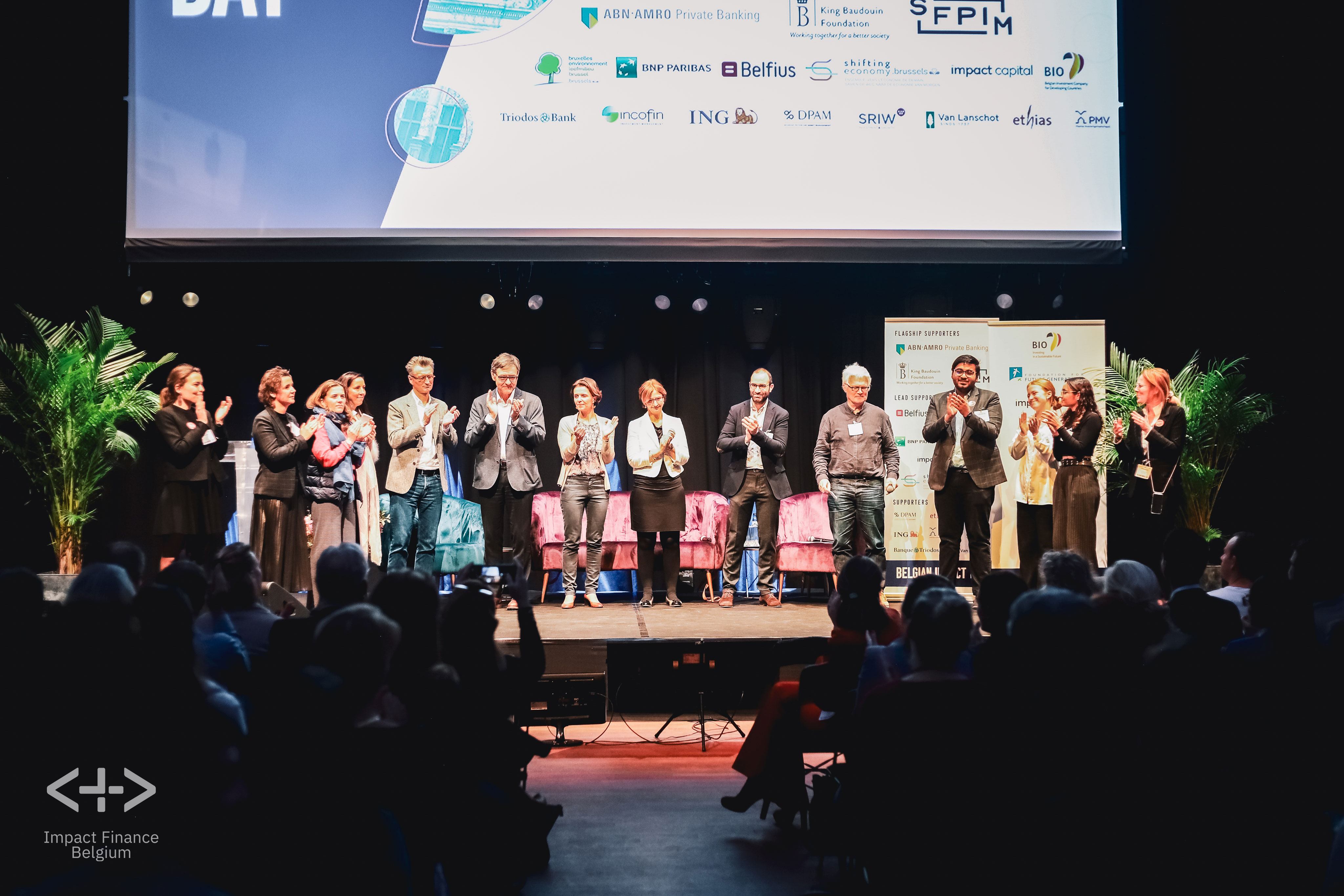 This day would not have been possible without our early supporters, thank you very much!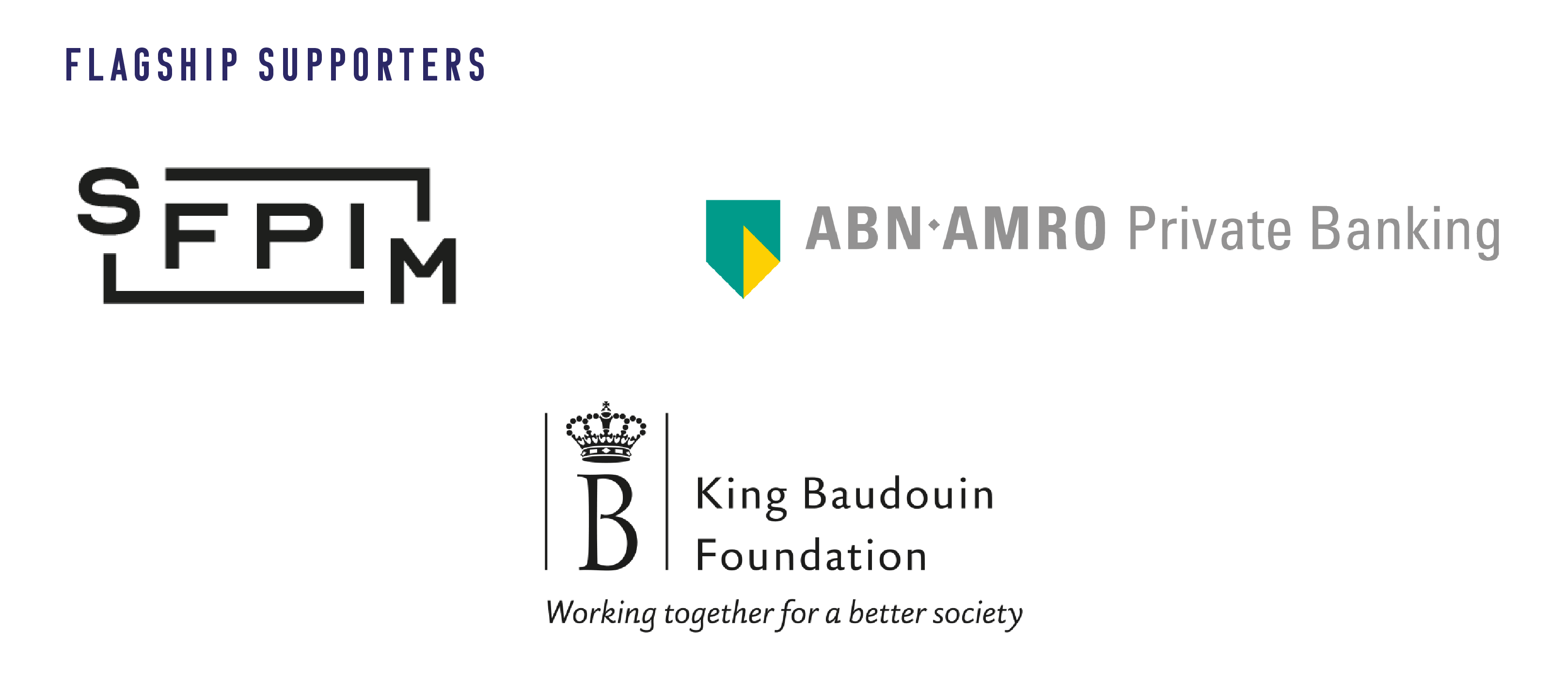 Second Belgian Impact Day

Registration website for Second Belgian Impact Day
What IF Belgium Coordination teamhello@impactfinance.be
What IF Belgium Coordination teamhello@impactfinance.behttps://www.if-belgium.be
2023-11-08
2023-11-08
OfflineEventAttendanceMode
EventScheduled
Second Belgian Impact DaySecond Belgian Impact Day0.00EUROnlineOnly2019-01-01T00:00:00Z
The SquareThe SquareMont des Arts 1000 Brussel Belgium