IFB's TEAM 

JOIN OUR TEAM 
Are you striving for impact within the financial sector for both people and the planet? 
Find more about our opening positions here below and in the meantime, don't hesitate to send us your CV and an email to diane@impactfinance.be if you would like to join efforts with IFB.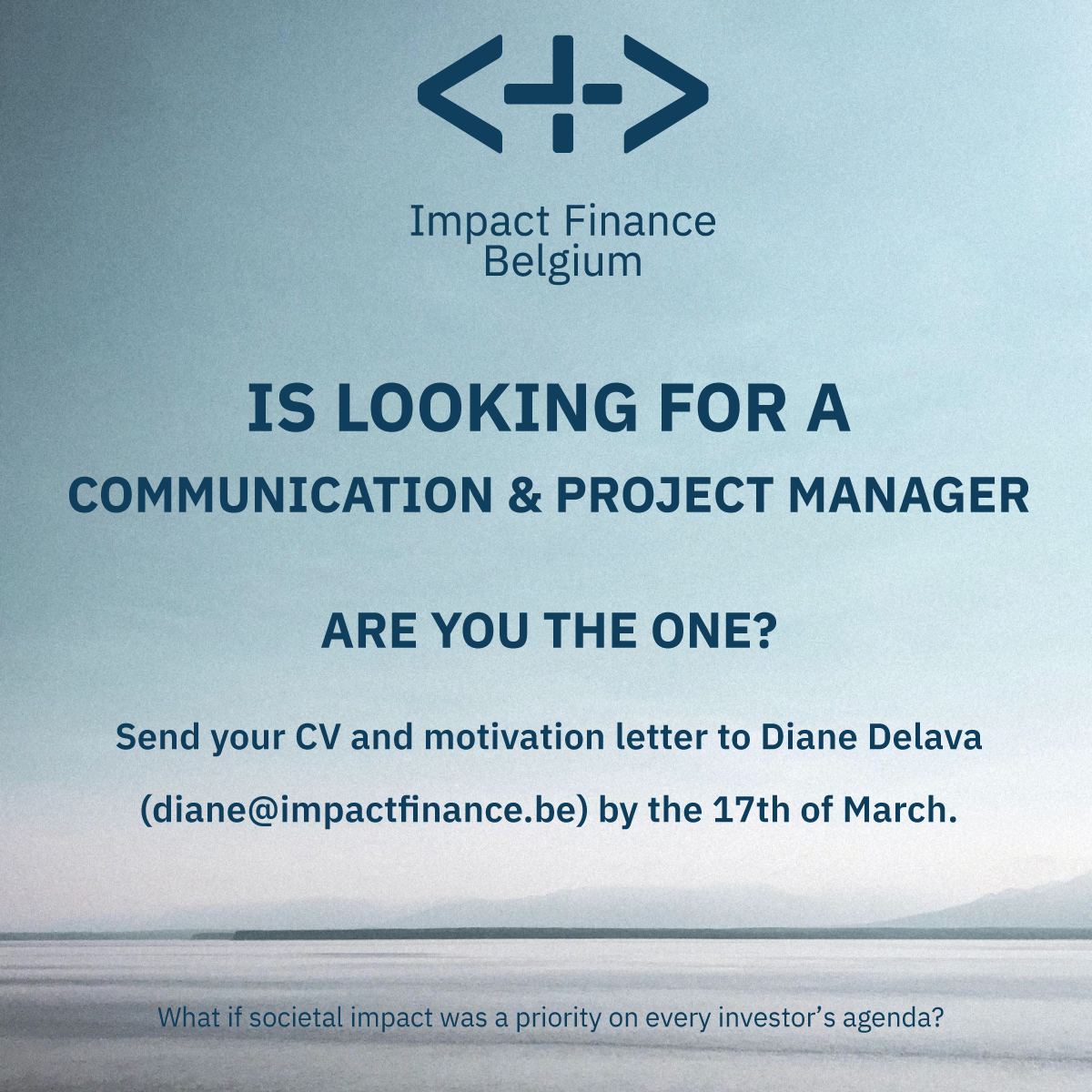 As this job contains two distinctive parts namely communications and project management, we are open to receiving applications for candidates who wish to only do part-time one or the other.
What IF Belgium_Impact Week

Registration website for What IF Belgium_Impact Week
What IF Belgium Coordination teamhello@if-belgium.be
What IF Belgium Coordination teamhello@if-belgium.behttps://www.if-belgium.be
2022-11-28
2022-11-30
OfflineEventAttendanceMode
EventScheduled
What IF Belgium_Impact WeekWhat IF Belgium_Impact Week0.00EUROnlineOnly2019-01-01T00:00:00Z
Maison de la PosteMaison de la PosteHavenlaan 86c 1000 Brussel Belgium