The Research
During the Belgian Impact Day, IF Belgium will present a first assessment of the market size of Belgium for impact finance, setting a baseline for the Institute's mission to increase the impact capital and its effectiveness in Belgium. 
This research exercice is part of a wider effort to collect data from all, grant makers and impact investors, across the impact sector in Europe, by of a consortium of 11 European organisations: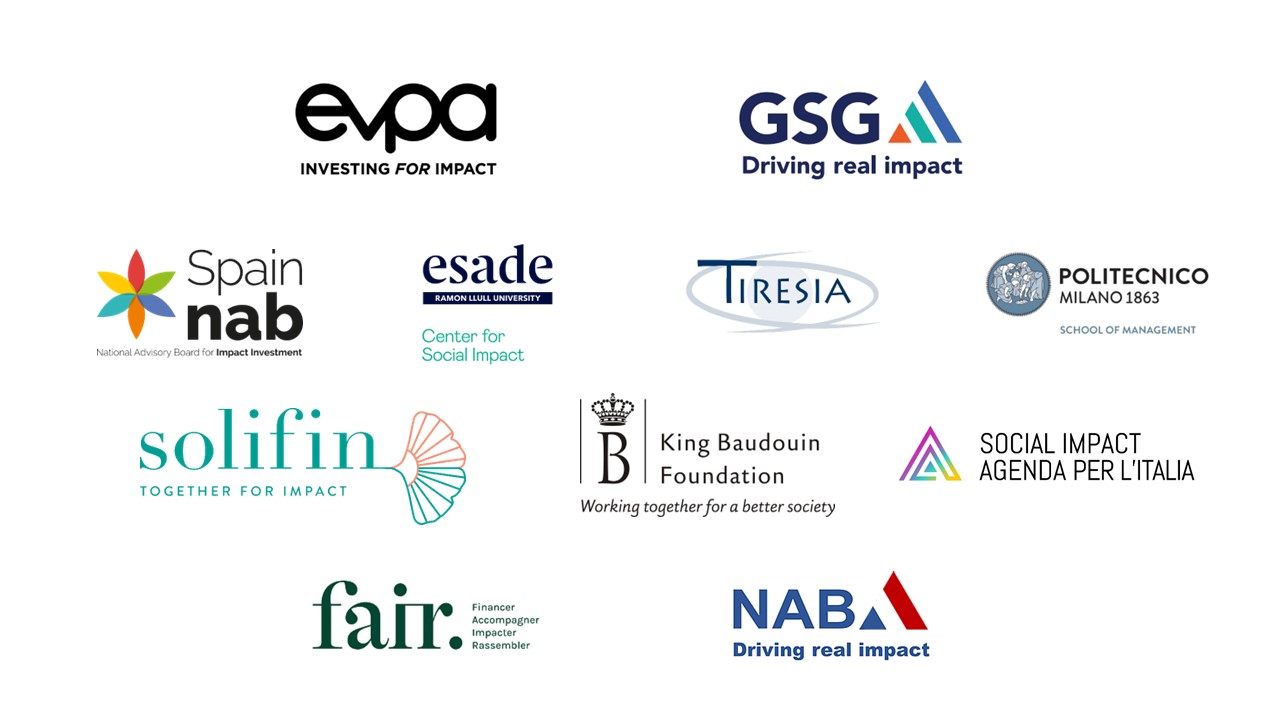 By joining forces with several European Institutes, Foundations and research centers, we want to harmonise:
data collection efforts on European organisations deploying grants in an engaged way and/or also repayable financial instruments,
market sizing efforts on impact investment at European level and it represents a key milestone towards a unified way to size the European impact investment market.
On Belgian level
For Belgium, we seek to generate a report detailing quantitative and qualitative insights to best prepare the Impact week in November.
The Impact week will take place end of November and IF wants to leverage the momentum to officially kick-start the Institute and start shaping the future of the Belgian market. 
Multiple National Advisory Boards (NAB) have been founded in countries and published market sizing studies that could be leveraged to help IF Belgium in this effort. 
Who ? 
To that end, IF Belgium set up an Editorial Committee composed of various academics & experts in the field of Impact Investing, Philanthropy and Finance.
What ? 
For Belgium, we want to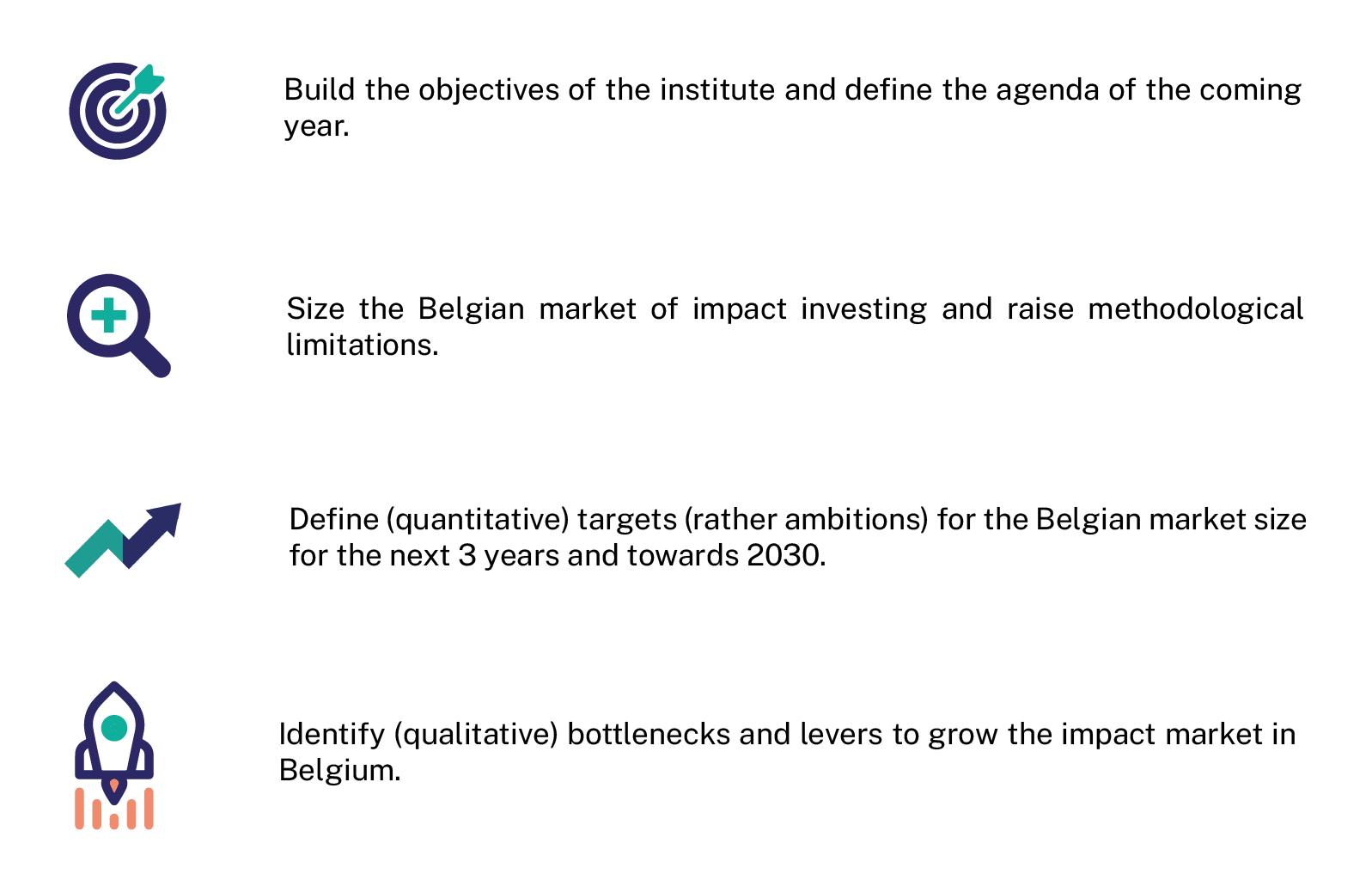 How ?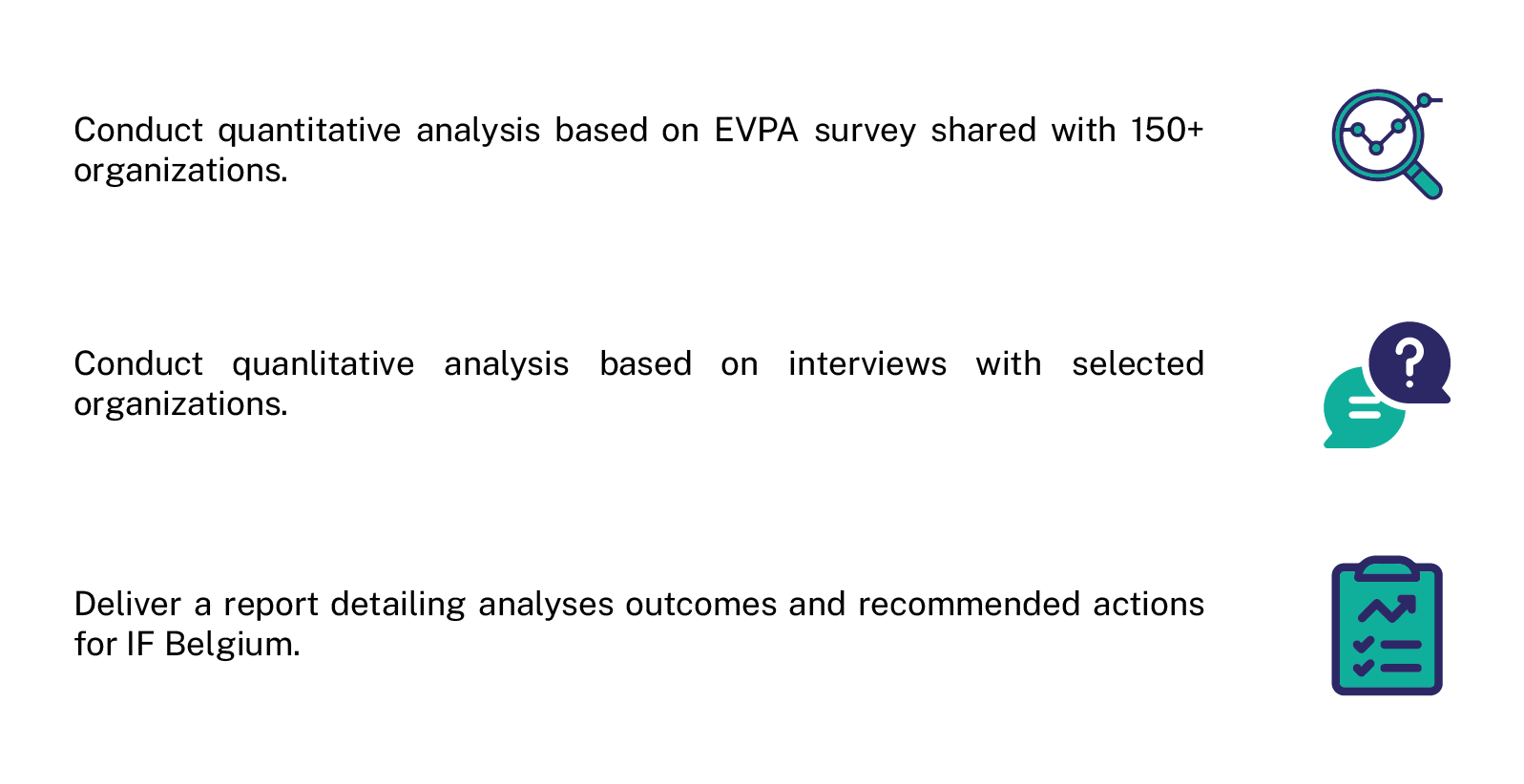 To get the numbers talking, we will bring together a community of social venture philanthropy investors, philanthropic engaged grant makers, institutional investors and impact investors. 
This will enable us to have a real size of the market (pre and post pandemic) as well as have a sense of the catalytic effort that investors, members and the community in which we operate have had on the broader ecosystem.
Furthermore, we also want to know how investors are measuring and managing impact. We want to have an insight on the challenges that impact investors are facing because it's only if we unlock those talent that we will be able to protect impact integrity and maximize resources for impact for the next decade. 
You can still participate in the research and complete our survey here: 
Any help needed in the completion of the survey or any question related to the research ? Contact Sevan Holemans: sevan@solifin.be.
What IF Belgium_Impact Week

Registration website for What IF Belgium_Impact Week
What IF Belgium Coordination teamhello@if-belgium.be
What IF Belgium Coordination teamhello@if-belgium.behttps://www.if-belgium.be
2022-11-28
2022-11-30
OfflineEventAttendanceMode
EventScheduled
What IF Belgium_Impact WeekWhat IF Belgium_Impact Week0.00EUROnlineOnly2019-01-01T00:00:00Z
Maison de la PosteMaison de la PosteHavenlaan 86c 1000 Brussel Belgium