Match me IF you can!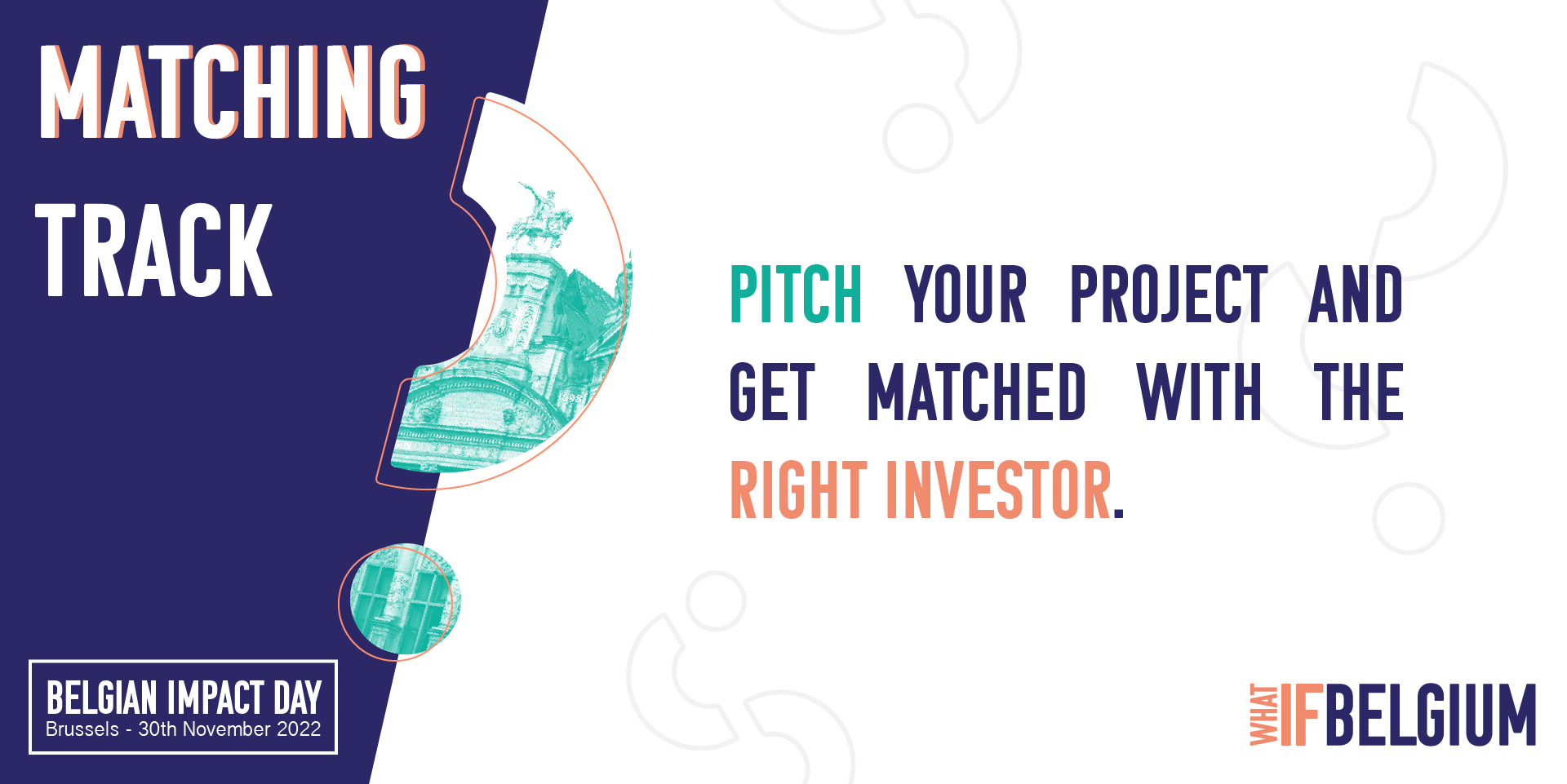 Impact Finance is all about opportunities and solutions. Whether you represent a company, a nonprofit or a fund, showcase your investment opportunity and get the right match(es) for you. 
Choose the session(s) you want to attend:
11am to 12:30pm
IF a Start-up:
Pitches of the FORWARD laureates, #cohort2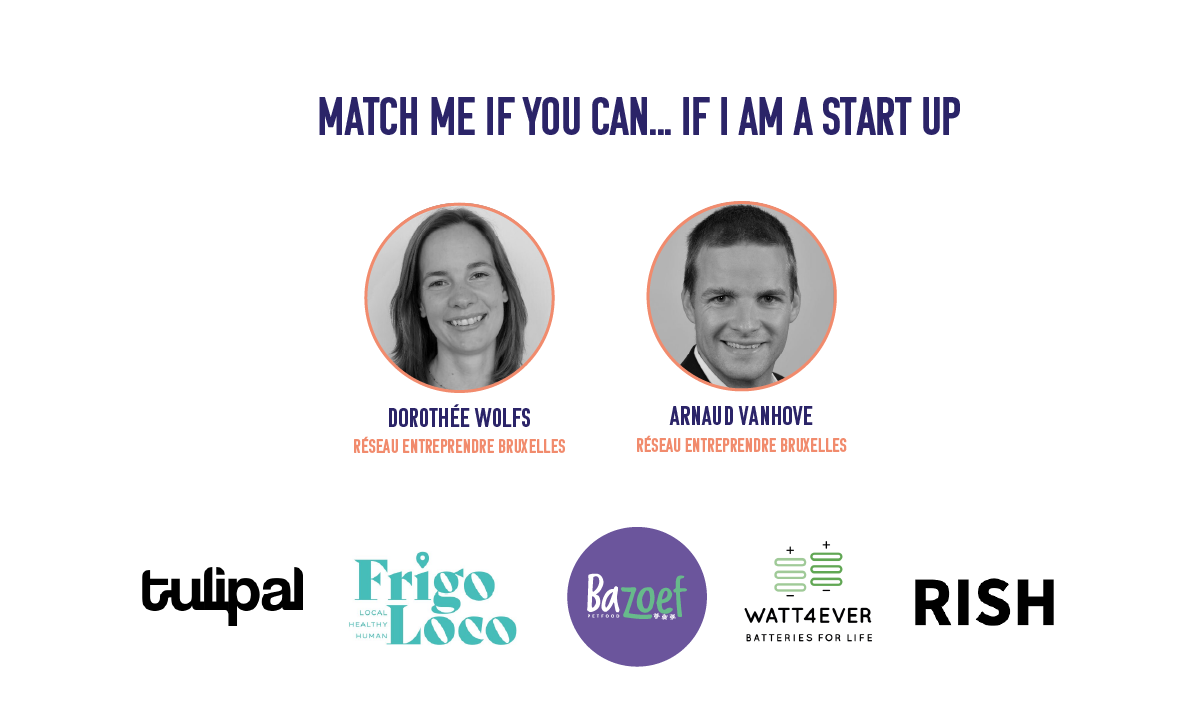 FORWARD, is the Brussels based accelerator program for start-ups that have a strong social or environmental impact. After a 3-month intensive support, the start-ups from #cohort2 are ready to welcome (new) investors.
This session will be moderated by Arnaud Vanhove & Dorothée Wolfs in charge of the Forward Accelerator program.
2pm to 3:30pm
IF an impact fund :
Reverse pitching for impact funds
The selected funds will showcase their investment thesis and share concrete opportunities to finance societal change.
This session will be moderated by Céline Vaessen & Peter Dedecker (SFPIM).
What IF everyone could invest?
Impact investment opportunities for all
From 250 euros and above: pitches of investment opportunities accessible to anyone willing to become an impact investor.  
This session will be moderated by Jasper Vekeman (Duurzaam Beleggen Academy).
4pm to 5:30pm
IF a scale-up:
Pitches of Belgian scale-ups.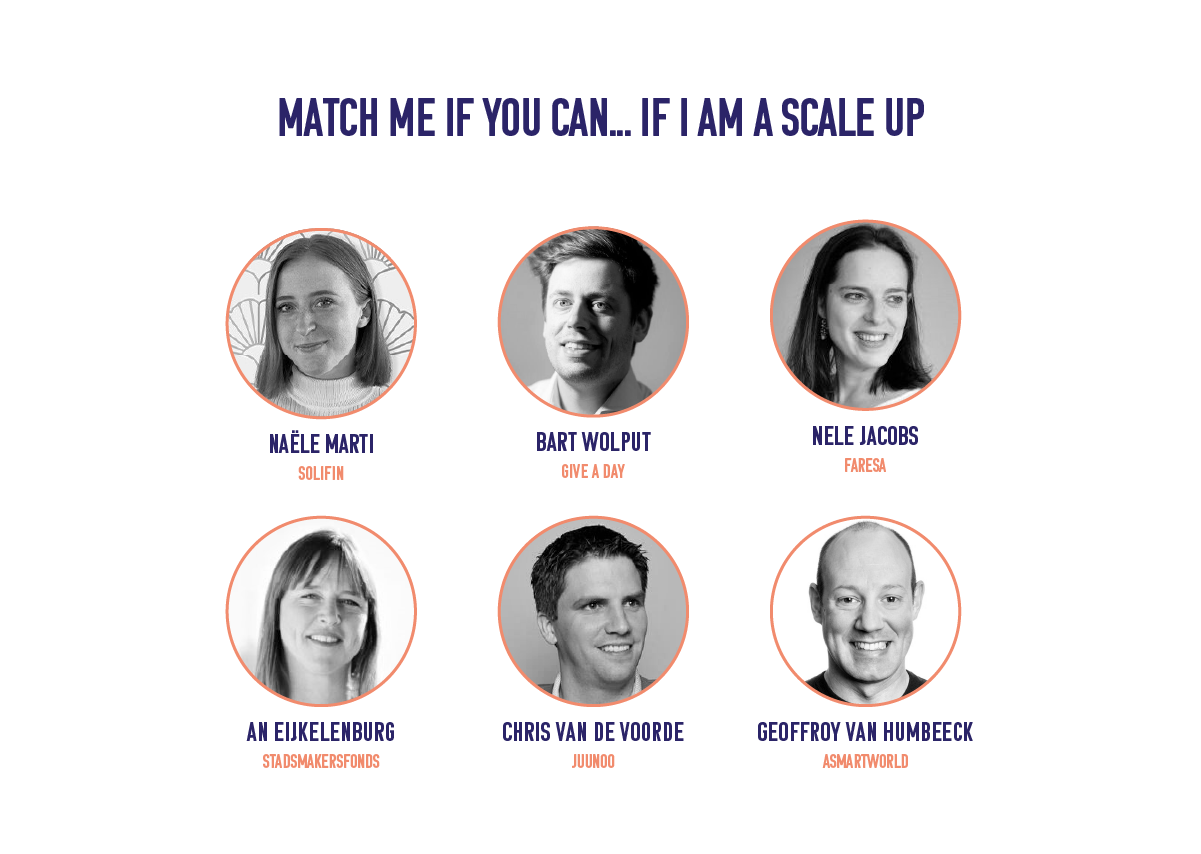 The selected scale-ups will get on stage to meet the best financial suppliers for their company. The investment opportunities are starting from 500 000 € on, will you be their next investor and help them revolutionize the market with their product or service.  
This session will be moderated by Naele Marti (Solifin).
IF a non profit :
Elevator pitches (3min) of non-profits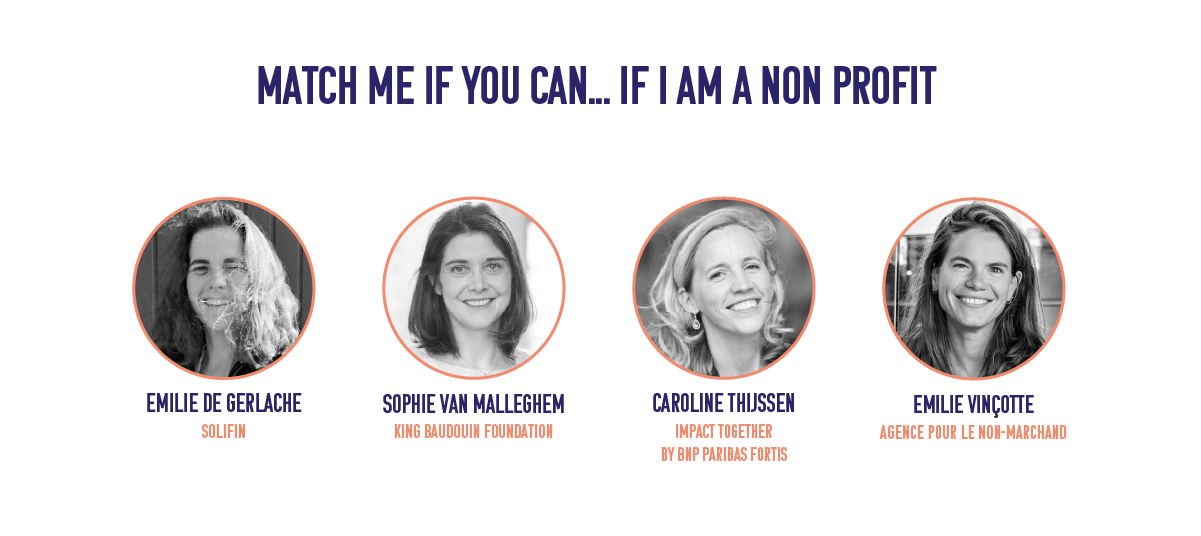 The selected non-profits are here to give their activities visibility, to enlarge their network and even more to find potential partners to help them develop and finance their project. In front of a jury, composed of Sophie van Malleghem (KBF), Caroline Thijssen (BNP) and Emilie Vinçotte (L'Agence du non-marchand), they will pitch their project. The best pitches will be rewarded.
This session will be moderated by Emilie de Gerlache (Solifin). 
For further information contact hello@if-belgium.be 
What IF Belgium_Impact Week

Registration website for What IF Belgium_Impact Week
What IF Belgium Coordination teamhello@if-belgium.be
What IF Belgium Coordination teamhello@if-belgium.behttps://www.if-belgium.be
2022-11-28
2022-11-30
OfflineEventAttendanceMode
EventScheduled
What IF Belgium_Impact WeekWhat IF Belgium_Impact Week0.00EUROnlineOnly2019-01-01T00:00:00Z
Maison de la PosteMaison de la PosteHavenlaan 86c 1000 Brussel Belgium