Ready to get inspired?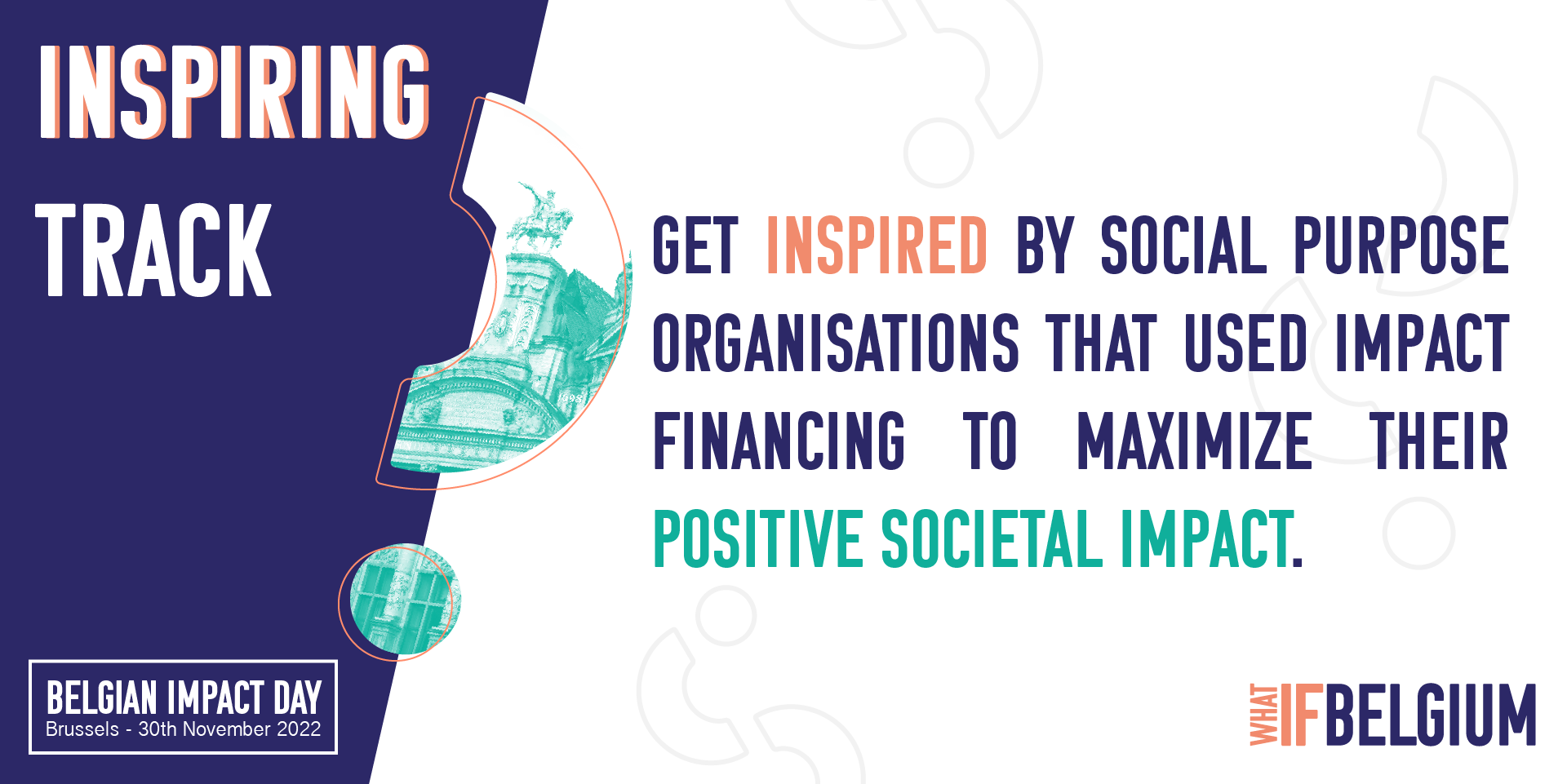 How can we catalyse a green society and low-carbon, circular economy?

How can we support sustainable and innovative companies to create more impact and really make a difference in the world?

Not only for this generation but also for future generations in a just and inclusive way?

How can we support our society to become more climate resilient and anticipate, prepare for, and recover from climate related shocks and stresses both through mitigation and adaptation strategies? 
We will try to answer those questions by highlighting potential collaborations between Social Purpose Organisations (SPO's) and impact investors around the following 4 planet themes and 4 people themes to maximize their positive societal impact.  No prior registrations is needed for the sessions, once you have your ticket, you're good to go!
11am to 12:30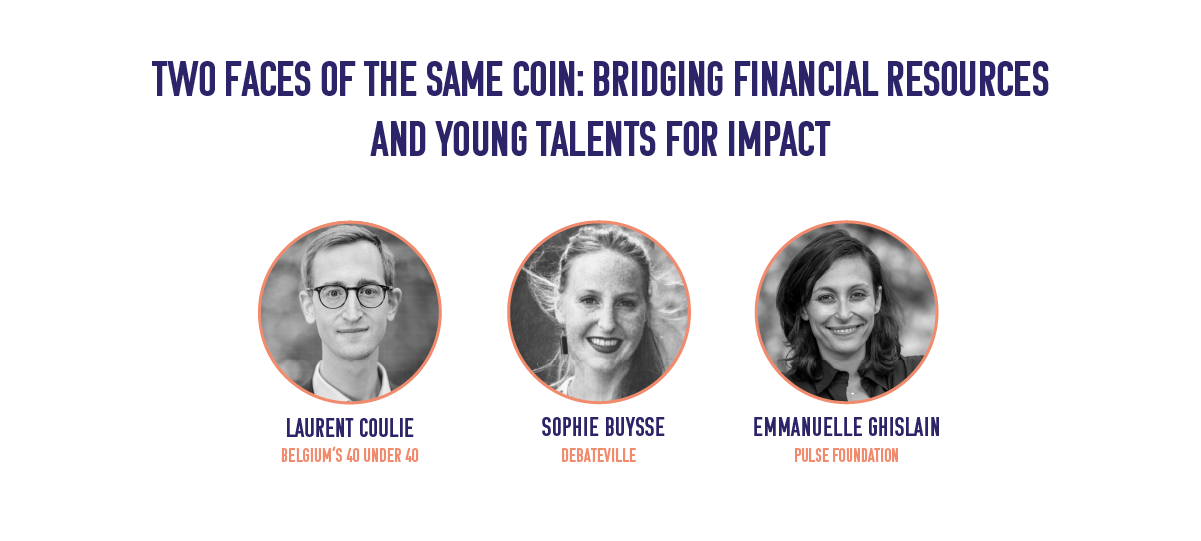 In this session, we will build the bridge between youth empowerment and financial solutions. How to activate young talents, maximize their impact and deploy solutions? Find the right tools and a practical roadmap to boost societal solutions through entrepreneurship and finance.  
11am to 12:30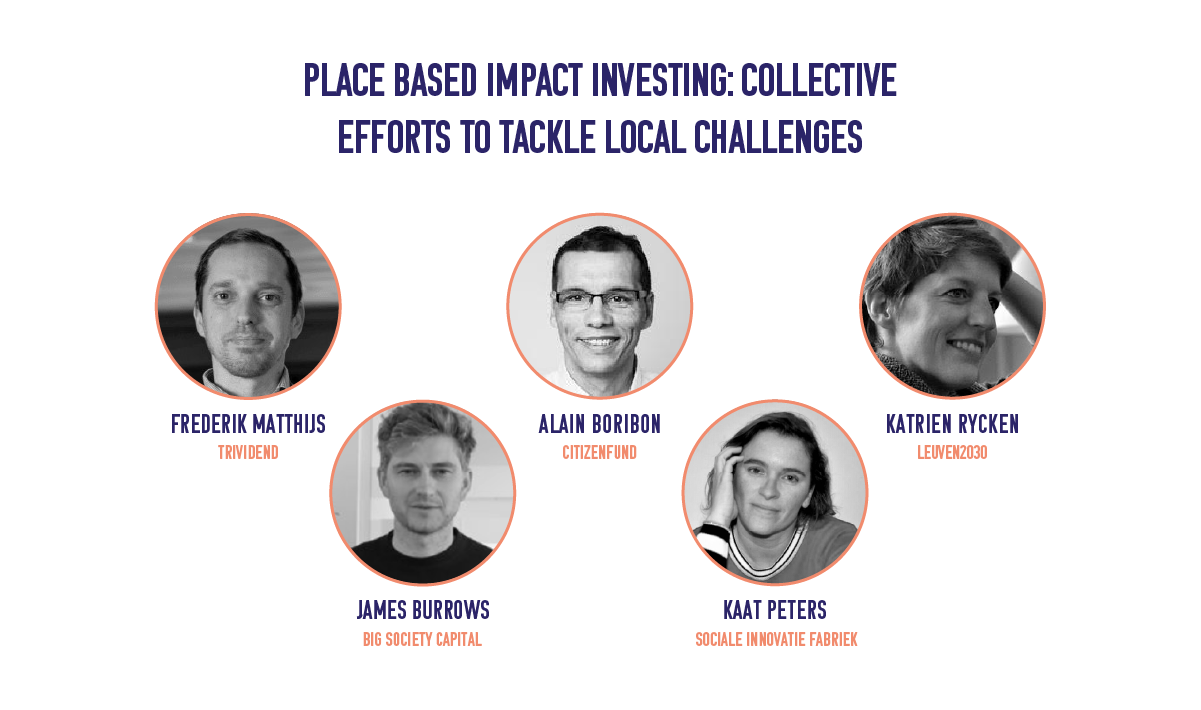 In this session we bring some inspiring cases on place based impact investing. We will focus on the added value of this collective approach and the role different stakeholders can take in this collaboration: philanthropy, government, social organizations and impact-investors.
11am to 12:30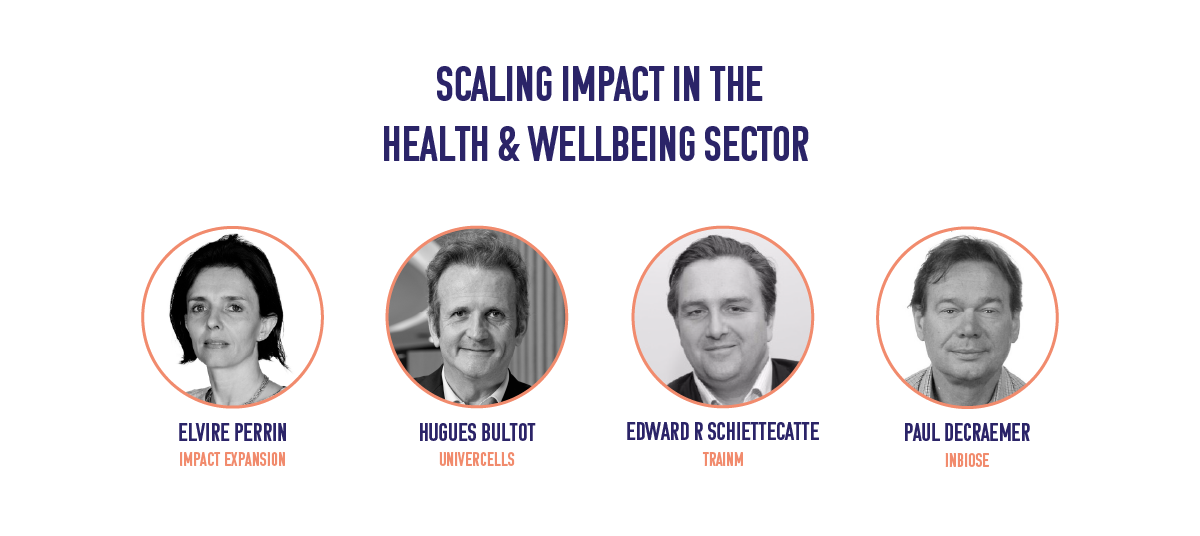 Using the examples of three successful Belgium companies that aim to provide their patients with an access to better health and consequently wellbeing, the panel will address the importance of well-being and health for developing balanced lives, the impact performance correlated with remuneration, expectations from capital providers and how the public sector can help maximise the generated impact. 
11am to 12:30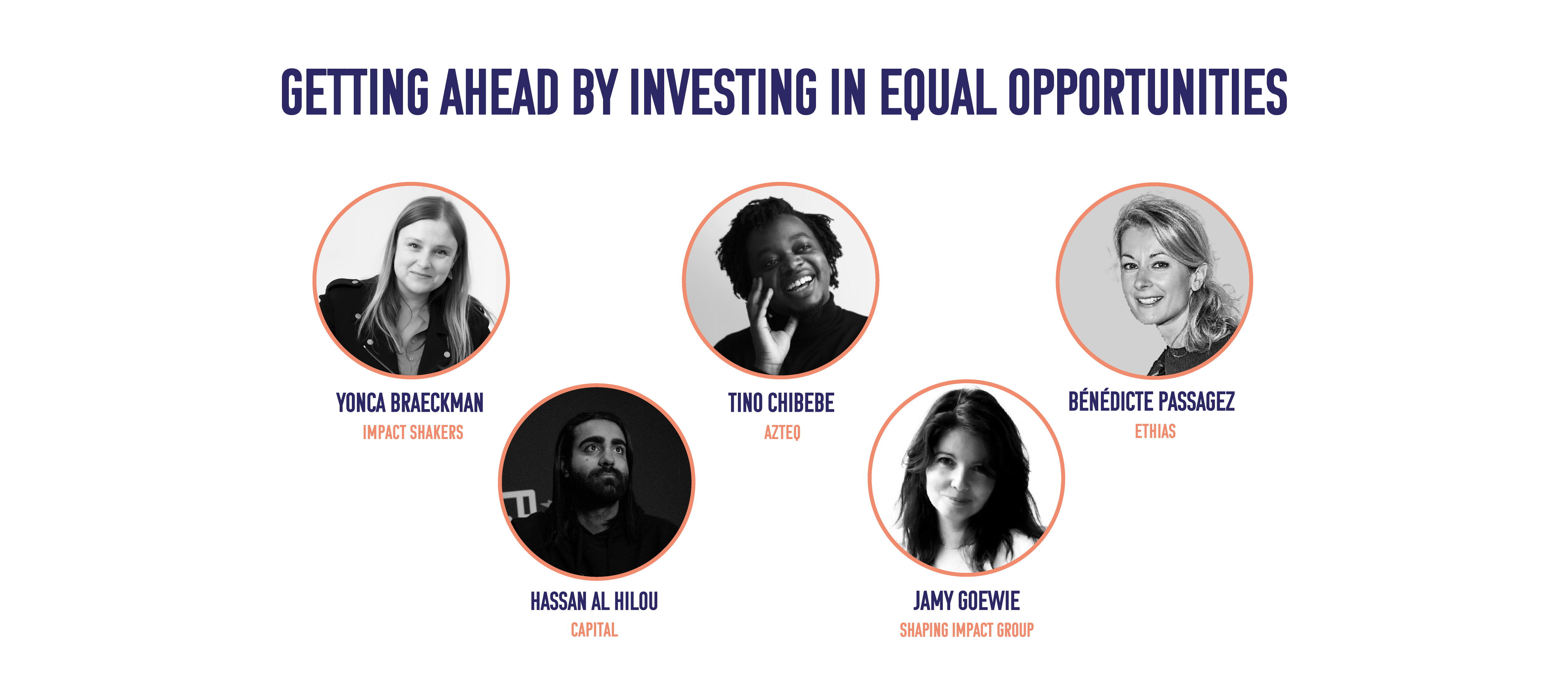 Equal opportunities are the main building block of an inclusive society and are also the most important defense against polarisation. How can impact investors play their part in solving this societal challenge? Or are they just making money at the expense of underprivileged people? Join our vibrant discussion with social entrepreneurs, investors and innovators. Find out how to start, support and finance social change.
11am to 12:30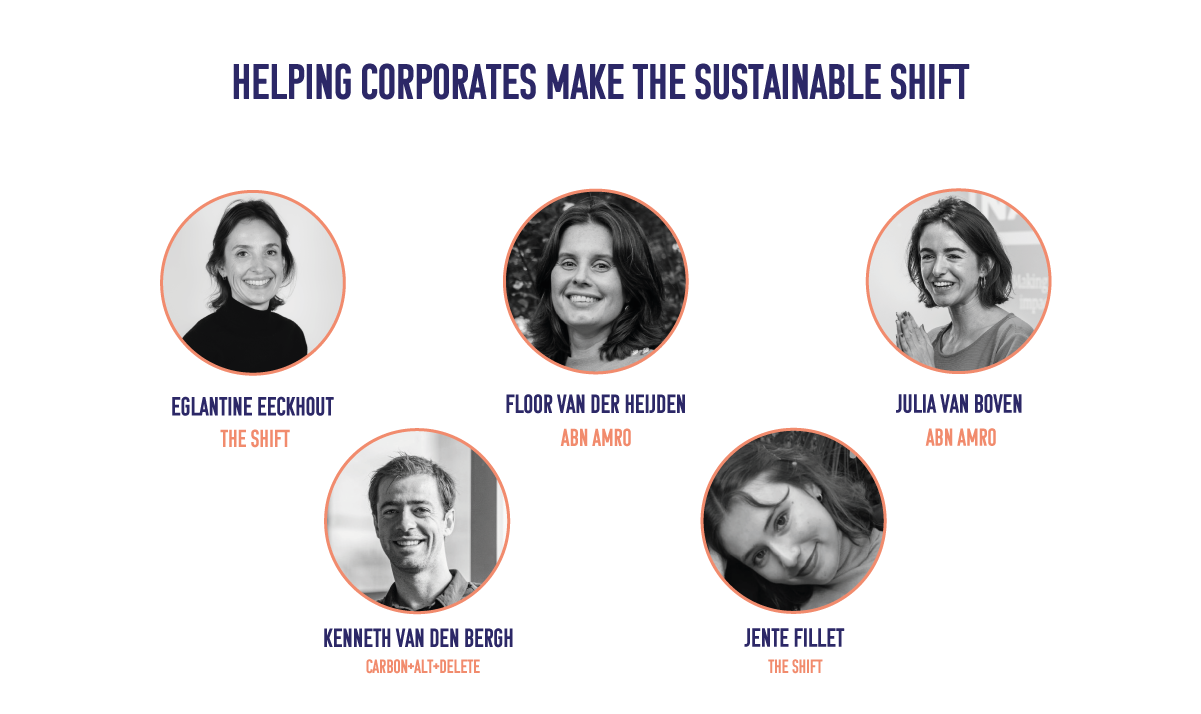 Join us for a deep dive on how corporates are making the sustainable shift. From sustainability linked loans to B-corp certification, we shall explore some of the mechanisms utilised to help corporates develop a sustainable road map. In doing so, we shall explore real life cases while welcoming speakers from The Shift, Carbon+Alt+Delete, Impact Nation & ABN AMRO.
11am to 12:30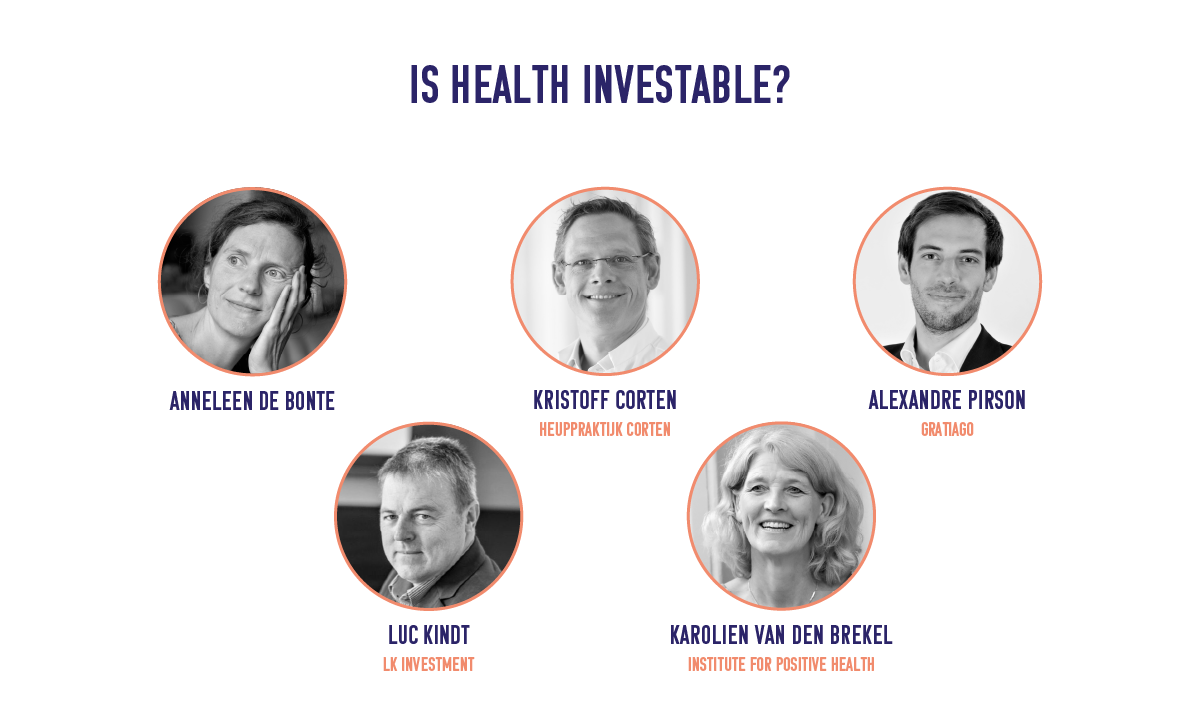 Research shows that the biggest health benefits would come from prevention while we only spend 2% of healthcare budgets on it. What's in the way of doing better? Could impact investors contribute to better prevention and better overall health? Listen to inspiring innovations in healthcare that improve outcomes for patients, increase satisfaction for doctors and save money. Too good to be true?
11am to 12:30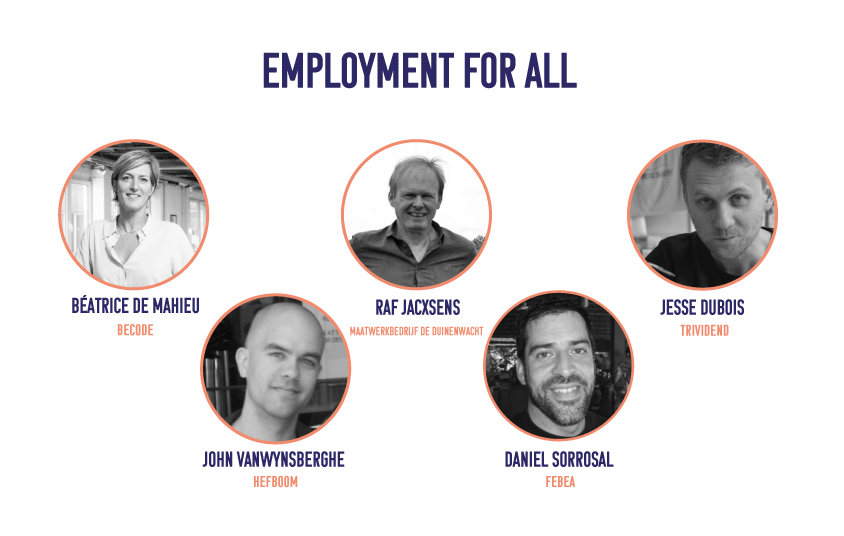 This session shares views and insights on how impact finance supports inclusive employment, what are funding tools to empower access to employment and what are the results, best way to deploy impact finance towards employment for all,…
2pm to 3:30 pm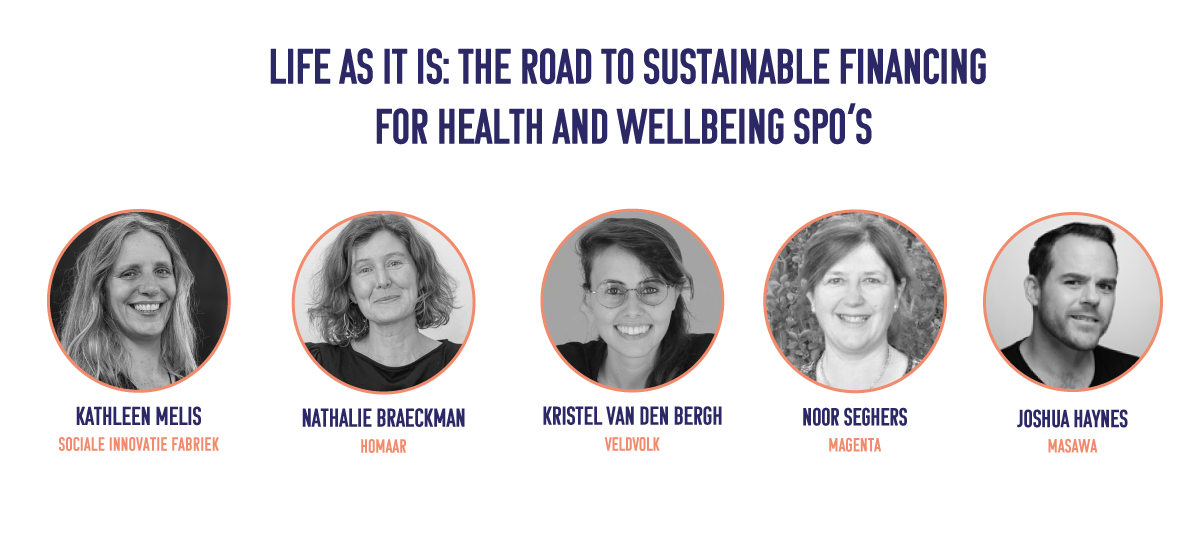 The inside stories of different founders of a Health and Wellbeing SPO. What are the specific financial needs and challenges they encountered during the stages of their growth, the difficulties they met and the insights they gathered?
2pm to 3:30pm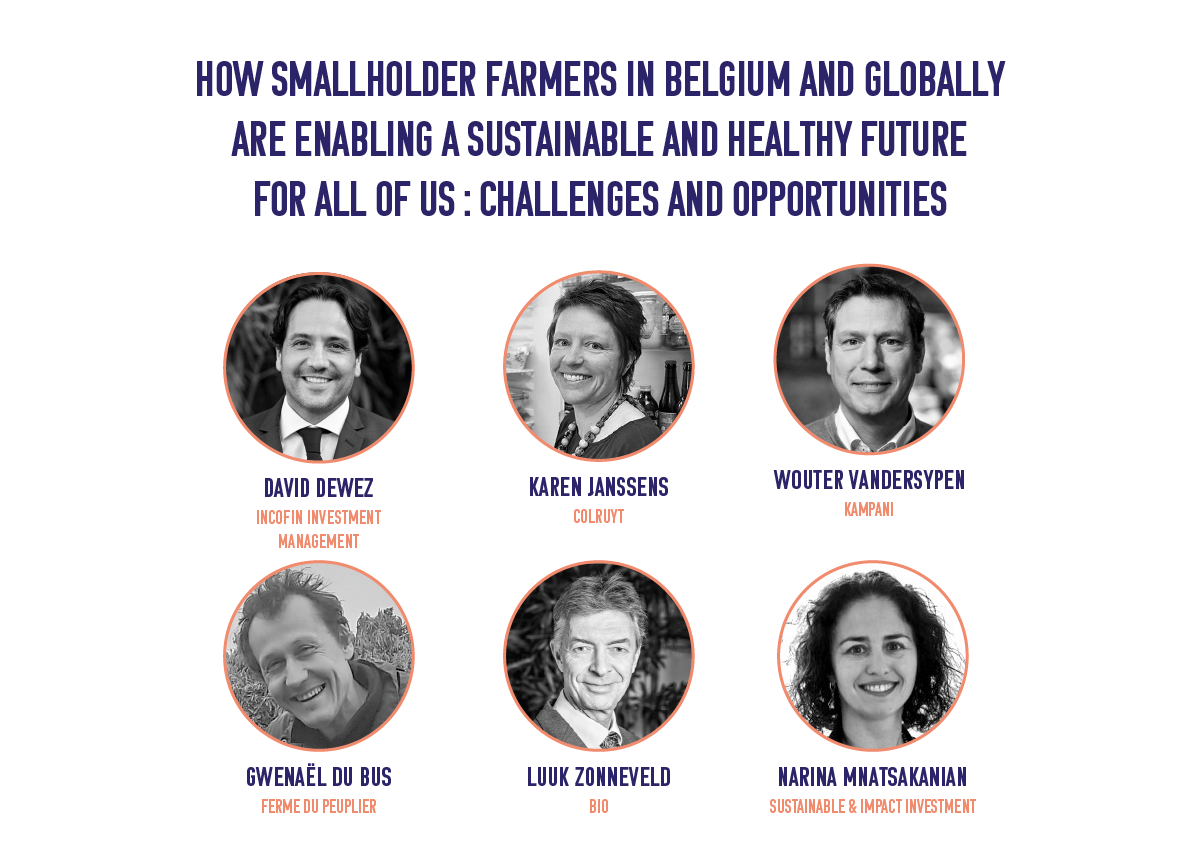 Globally, there are an estimated 500 million smallholder farms, covering up to 2 hectares each, representing over 80% of the world's farms. Though the challenges to feed the world and mitigate climate change risks are huge. Listen to success stories and lessons learnt from investors financing fair, sustainable and regenerative practices in Europe and worldwide.
2pm to 3:30pm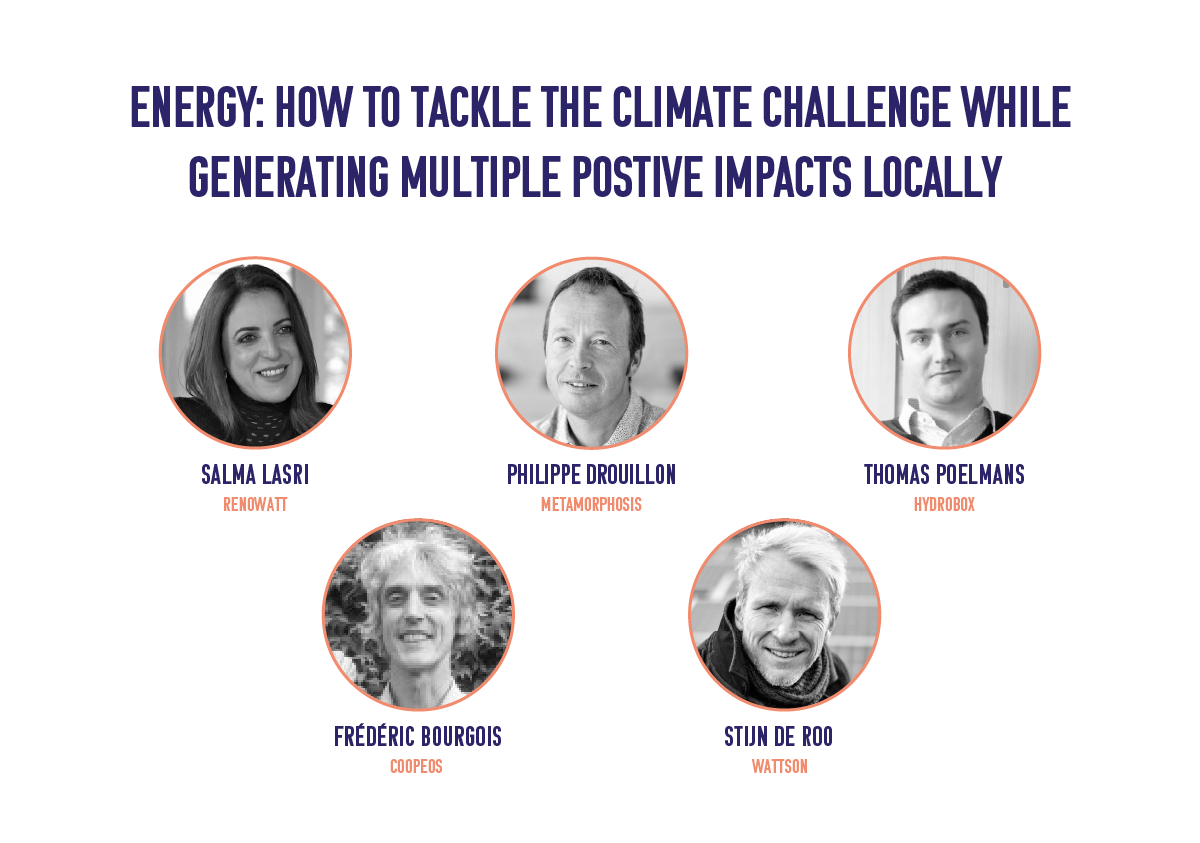 How companies can be the driving force to to mitigate the effect of climate change and tackle energy challenges? Discover and explore local energy solutions which foster local and multiple stakeholder impact. 
2pm to 3:30pm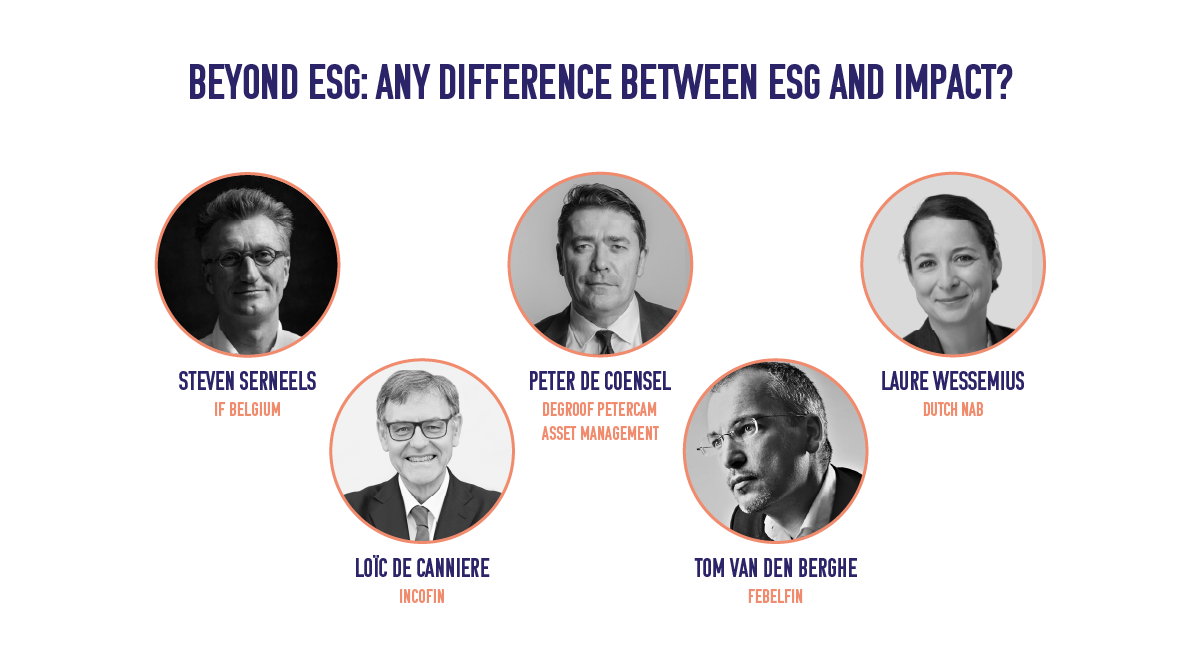 Are ESG (Environment, Social, Governance) metrics sufficient to drive an inclusive and sustainable transition? Or should responsible finance go the extra mile and embrace impact finance to really make a dent? And to what extent is the European framework with its green and social taxonomy, and the related Art 8 and Art 9 classification, providing a (sufficient) answer?
2pm to 3:30pm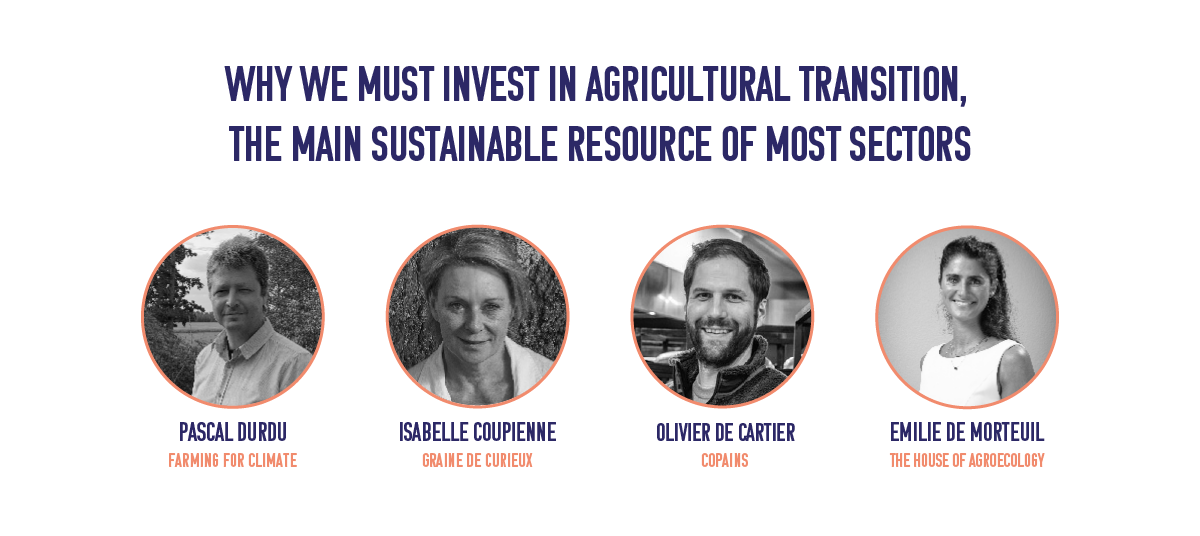 Food sovereignty and resilience to climate risk are the two main concerns today. Also we cannot separate energy problems from agriculture. Agriculture must feed the planet but also other sectors such as construction, textile, FMCG, and energy. How to coordinate and ensure that the land will always be in a state of production? The model of the future implies risk sharing, ecosystemic approach, industrial and agricultural planning.  
2pm to 3:30pm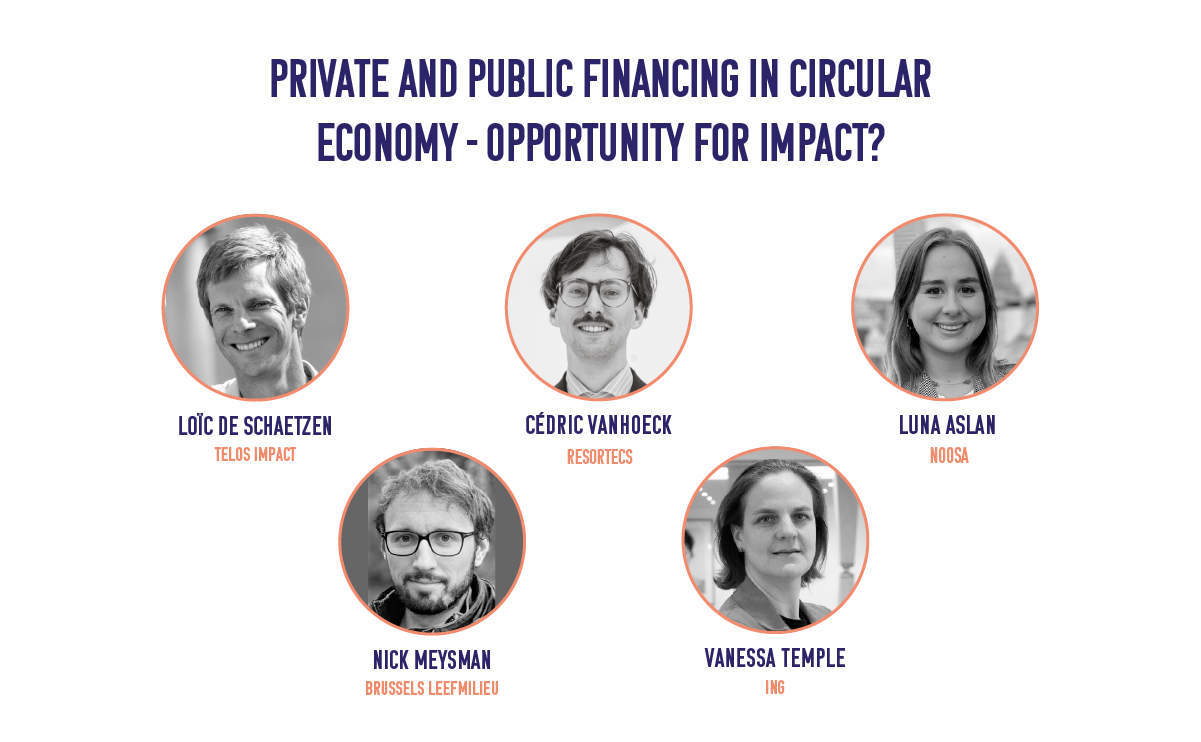 Through the testimony of Resortecs and Noosa, we will hear about the challenges for young startups to find funding in an early phase and how private and public funding can combine to find innovative solutions.
2pm to 3:30pm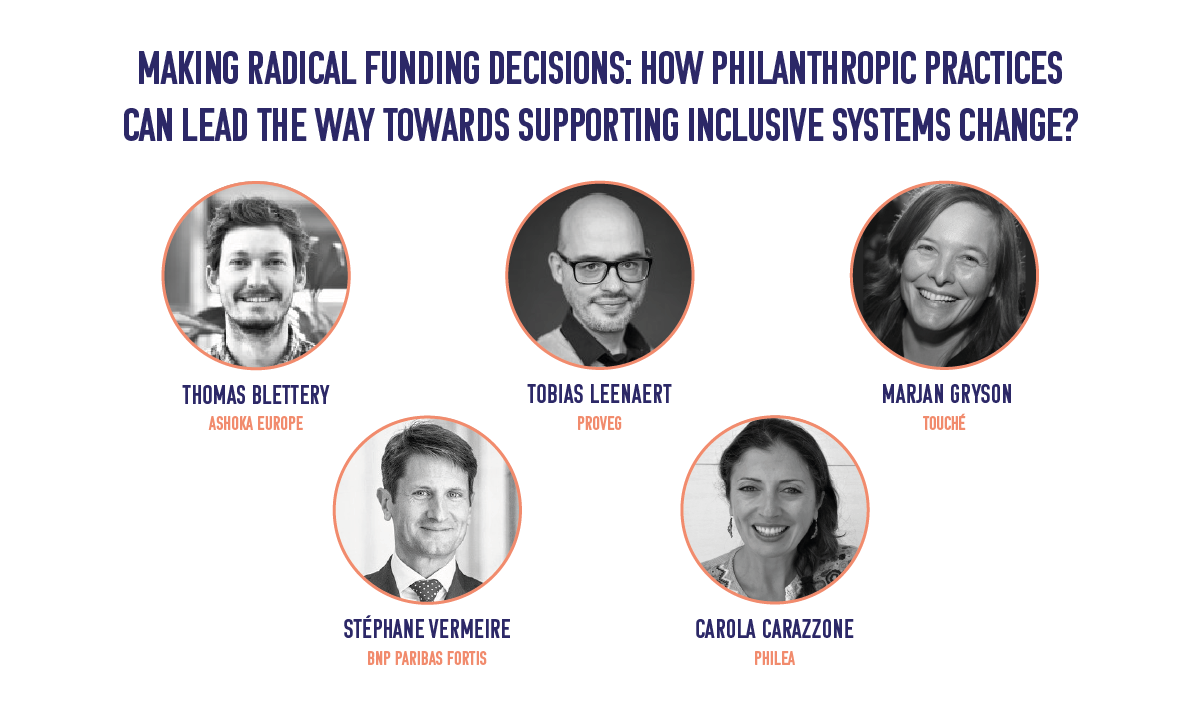 A session to explore the 'funding systems change' topic, learn & unlearn, get unlikely allies/complementary worldviews in the same room, surface emerging practices and challenges. Spirit of openness, authenticity, curiosity, vulnerability, humility, benevolence.
 4

pm to 5:30pm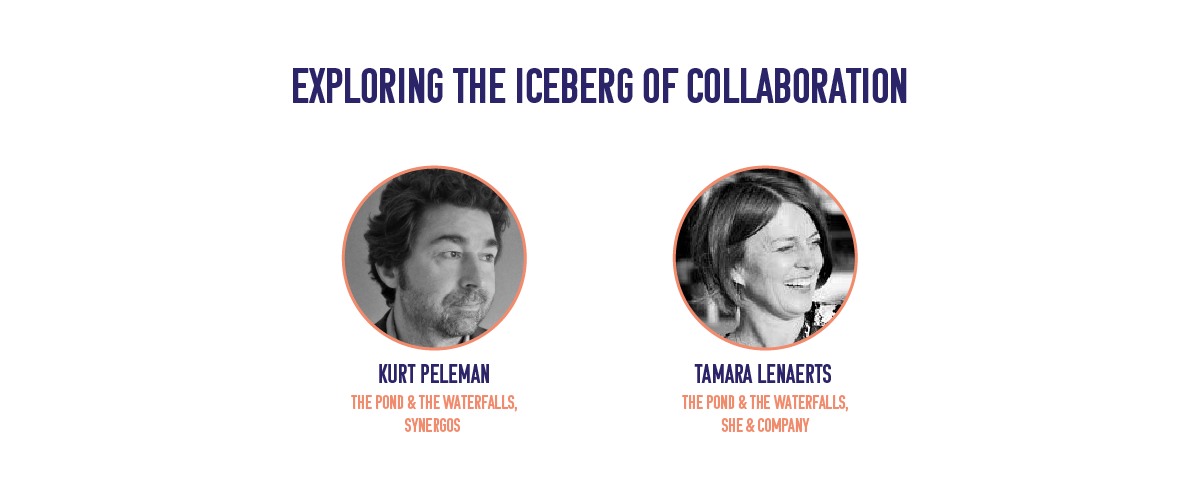 Systems change will require not only a lot of funding but also a smart use of it, with a diverse set of financial instruments. Our capacity to create authentic collaborations between funders and all stakeholders will be a key condition for system change to happen. Discover the key success factors for an efficient collaboration and key components such as the power of soft skills and internal synergy.
4pm to 5:30pm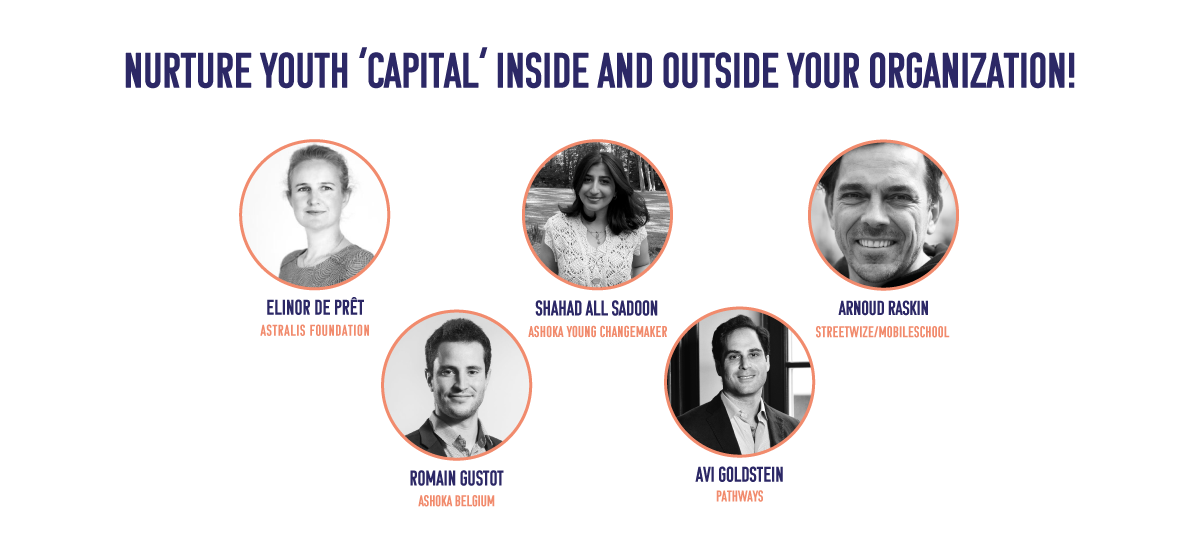 How do we support youth capital inside an organization? A lively and interactive exchange with inspiring systems changers (Young Changemaker Foundation, Hybrid-model Organization) working collaboratively to implement sustainable solutions for youth empowerment.
4pm to 5:30pm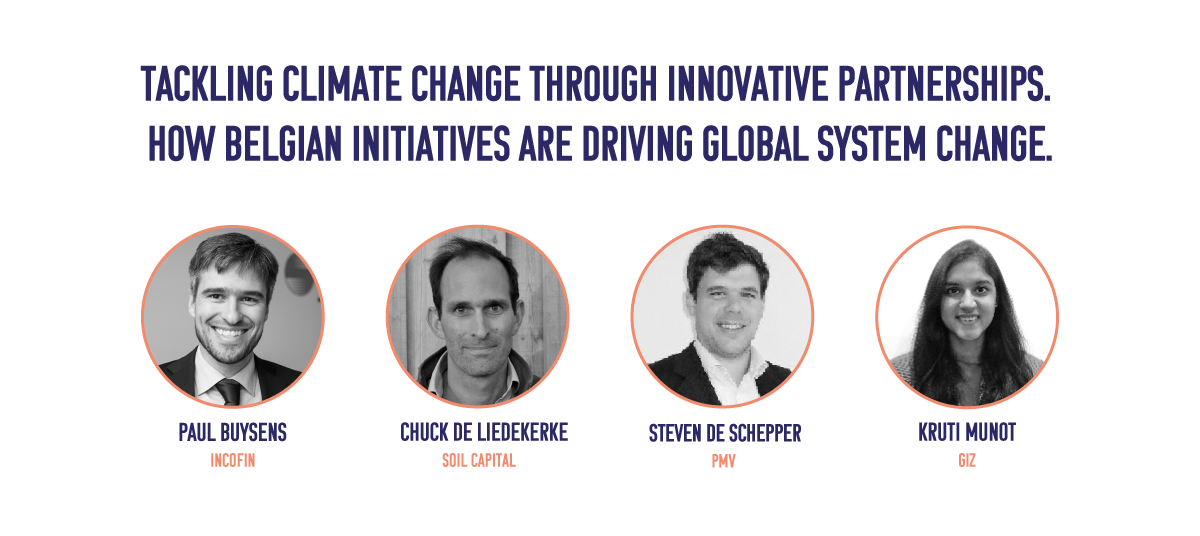 In this panel, we will deep dive on select Belgian initiatives that have found ways to leverage the value of innovative partnerships to address the issues around climate change.
4pm to 5:30pm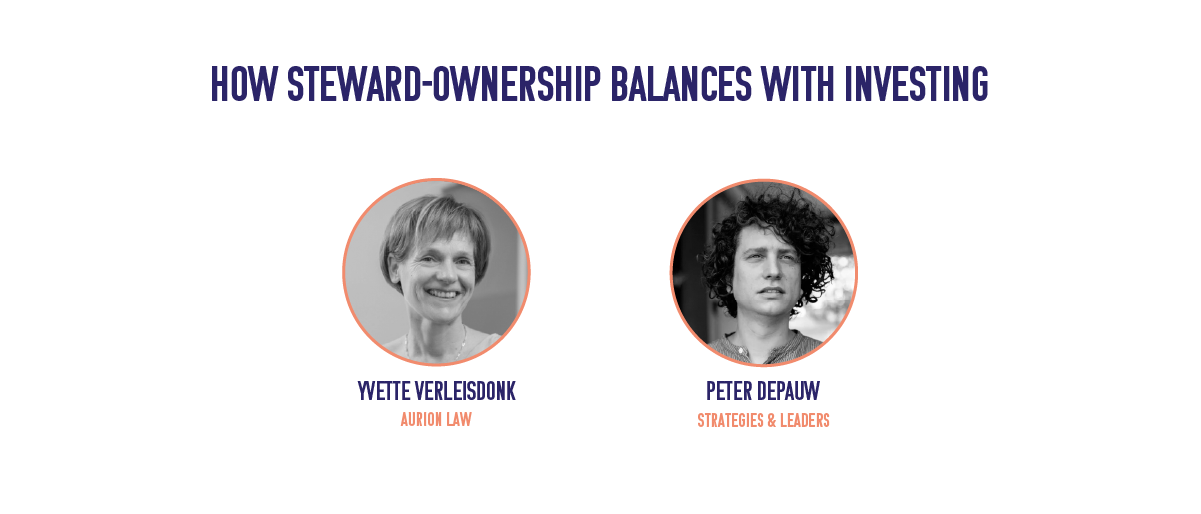 Steward-Ownership is a hopeful alternative model of ownership. It recognises the importance of profit as a lever for greater social impact and insure companies' embed mission, independence and self-governance in their legal DNA. Let's dive into the opportunities and pitfalls of financing companies through steward-ownership.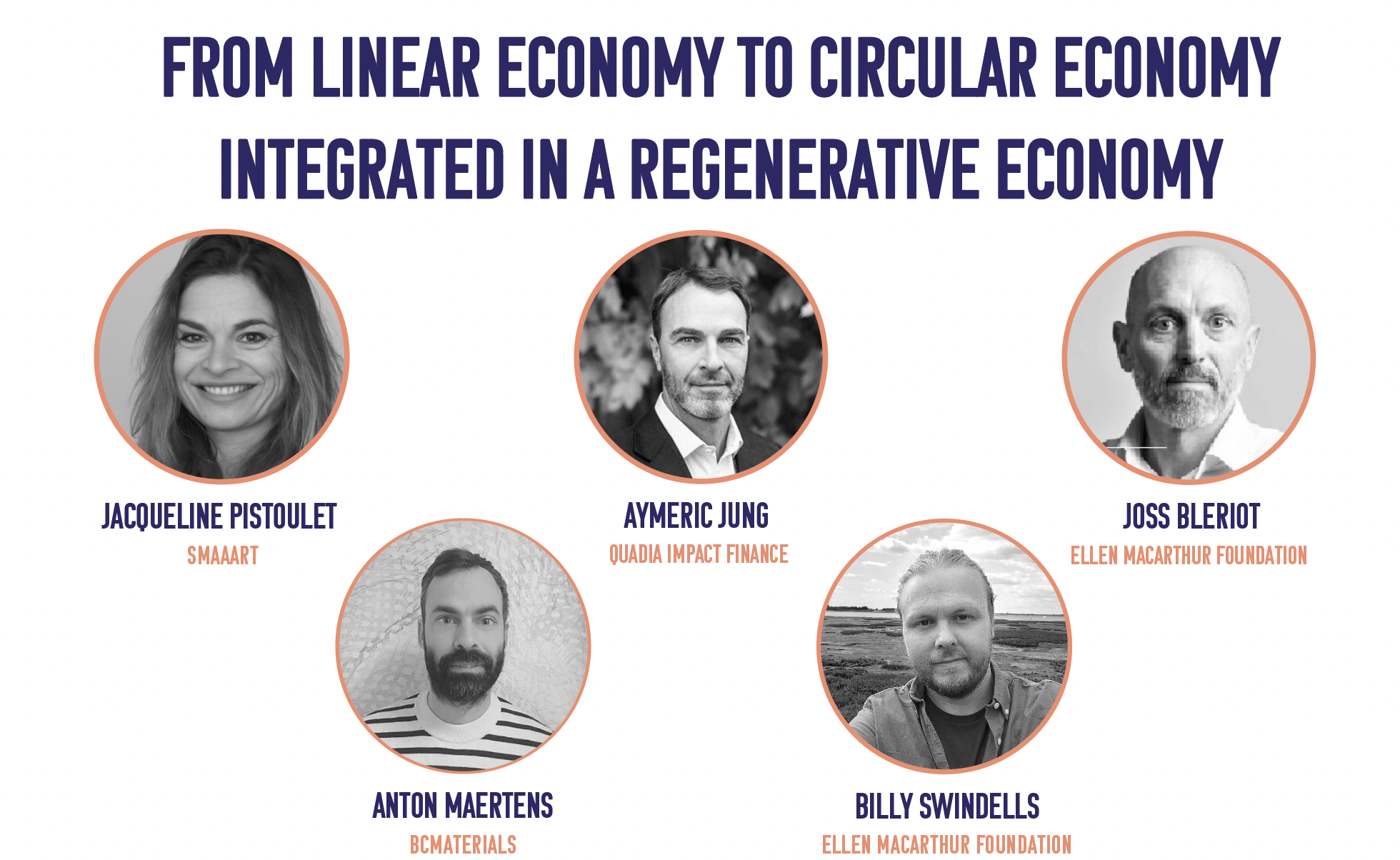 Beyond recycling, we need to develop a new economic paradigm based on regenerative practices. This panel will explain the consequences of 150 years of linear economy and why we must reduce extraction of raw materials. Examples of innovative companies and best practices based on an impact roadmap will be discussed.
4pm to 5:30pm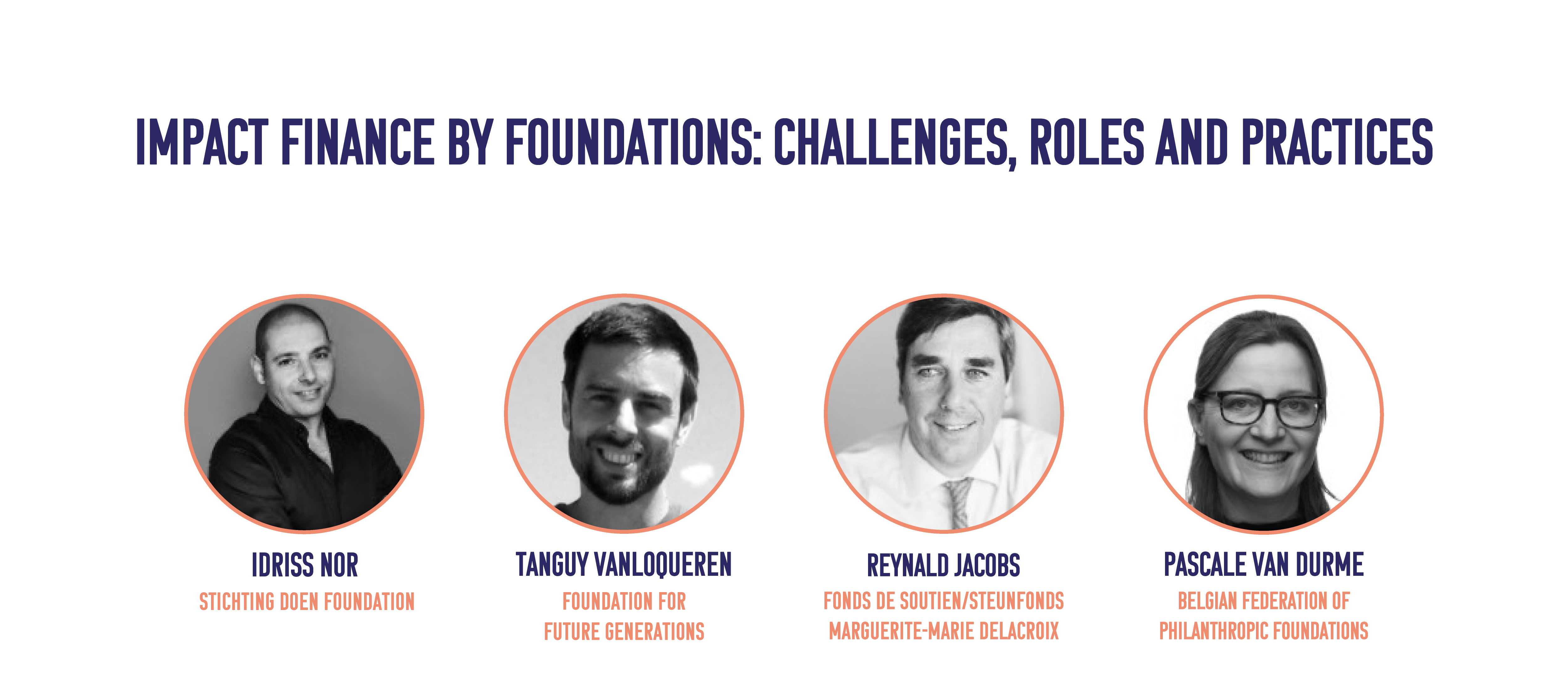 How could impact finance grow and what could be some of the roles for foundations in that respect? What are some of the challenges for our foundations / for the sector of foundations, if we are to dedicate growing assets to help fund economic initiatives that intentionally benefit society? Sharing short illustrations, existing practices from foundations related to e.g. impact investing, social investing, or combining tools, to help meaningful and impactful economic initiatives emerge and grow.
4pm to 5:30pm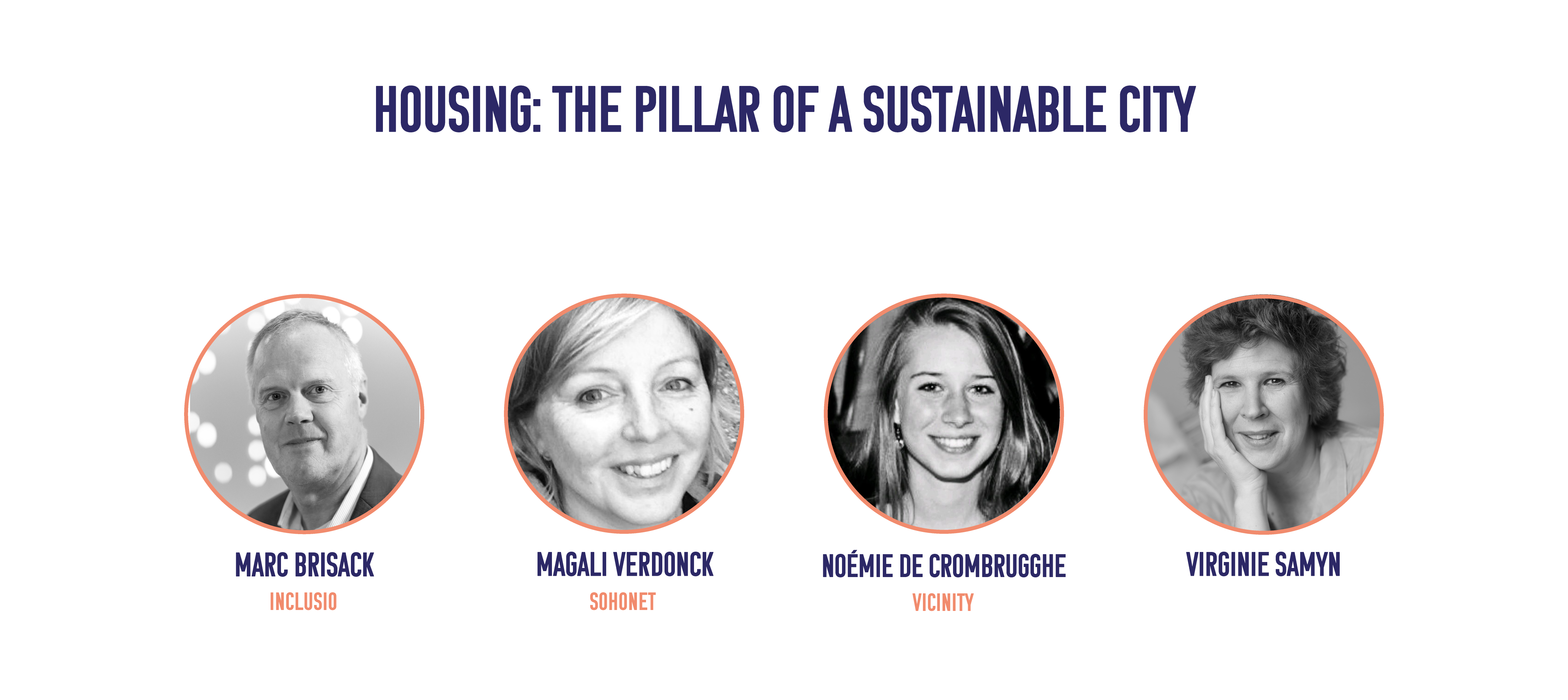 In the face of climate change and in the midst of the energy crisis, the question of a sustainable city capable of providing decent housing for the greatest number of people is more relevant than ever. Improving our quality of life and preparing for the ecological transition depends above all on issues related to urbanization. Questioning the capacity of our cities to produce quality constructions to respond to the housing crisis leads us collectively to reflect on new models. This workshop will explore the diversity of innovative housing projects in Belgium with sobriety and social inclusion as the key words.
What IF Belgium_Impact Week

Registration website for What IF Belgium_Impact Week
What IF Belgium Coordination teamhello@if-belgium.be
What IF Belgium Coordination teamhello@if-belgium.behttps://www.if-belgium.be
2022-11-28
2022-11-30
OfflineEventAttendanceMode
EventScheduled
What IF Belgium_Impact WeekWhat IF Belgium_Impact Week0.00EUROnlineOnly2019-01-01T00:00:00Z
Maison de la PosteMaison de la PosteHavenlaan 86c 1000 Brussel Belgium