Ready to learn, get inspired and be matched ?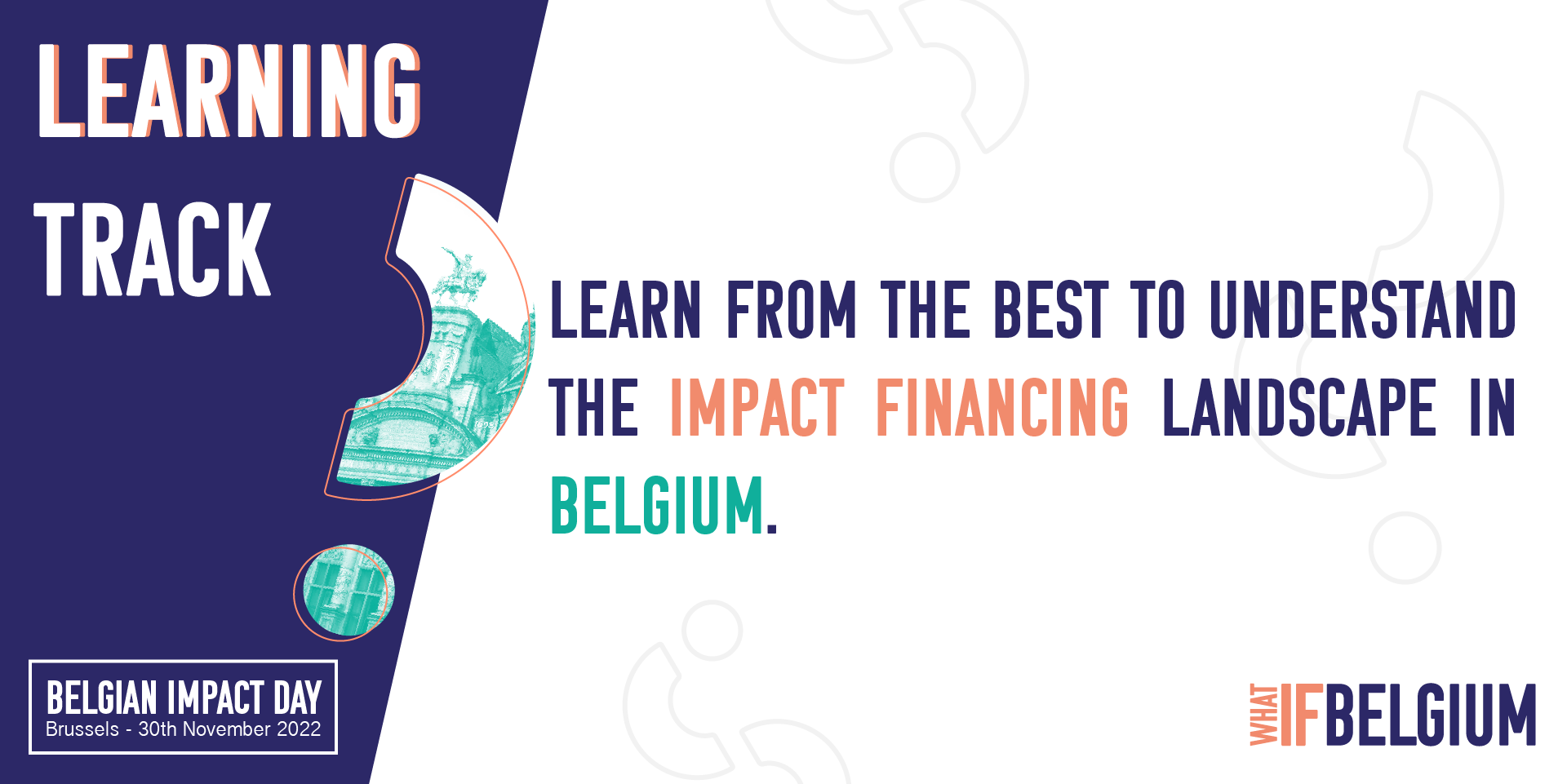 No matter if you are an expert or a total newbie, the learning track will give you the tools to better understand the impact financing landscape in Belgium through 6 short sessions: 
What is Impact Financing?

What is Impact Measurement & Management?

The Belgian Landscape of Impact Financing

Innovative Financial Instruments (SIB, PBF,...)

Learning from Failures

Lessons learnt from Incubators and Accelerators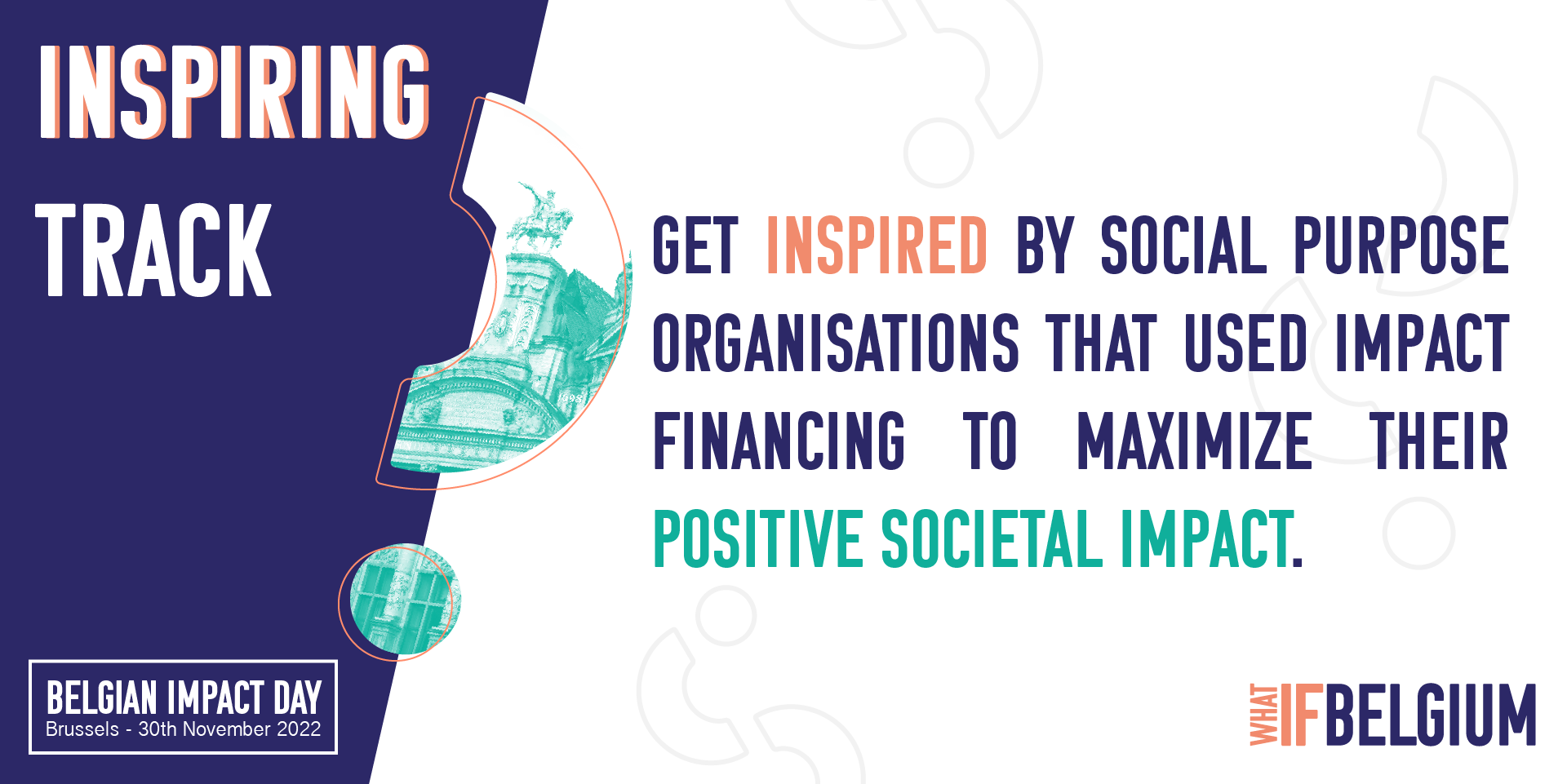 How can we catalyse a green society and low-carbon, circular economy?

How can we support sustainable and innovative companies to create more impact and really make a difference in the world?

Not only for this generation but also for future generations in a just and inclusive way?

How can we support our society to become more climate resilient and anticipate, prepare for, and recover from climate related shocks and stresses both through mitigation and adaptation strategies? 
We will try to answer those questions by highlighting potential collaborations between Social Purpose Organisations (SPO's) and impact investors around the following 4 planet themes and 4 people themes to maximize their positive societal impact.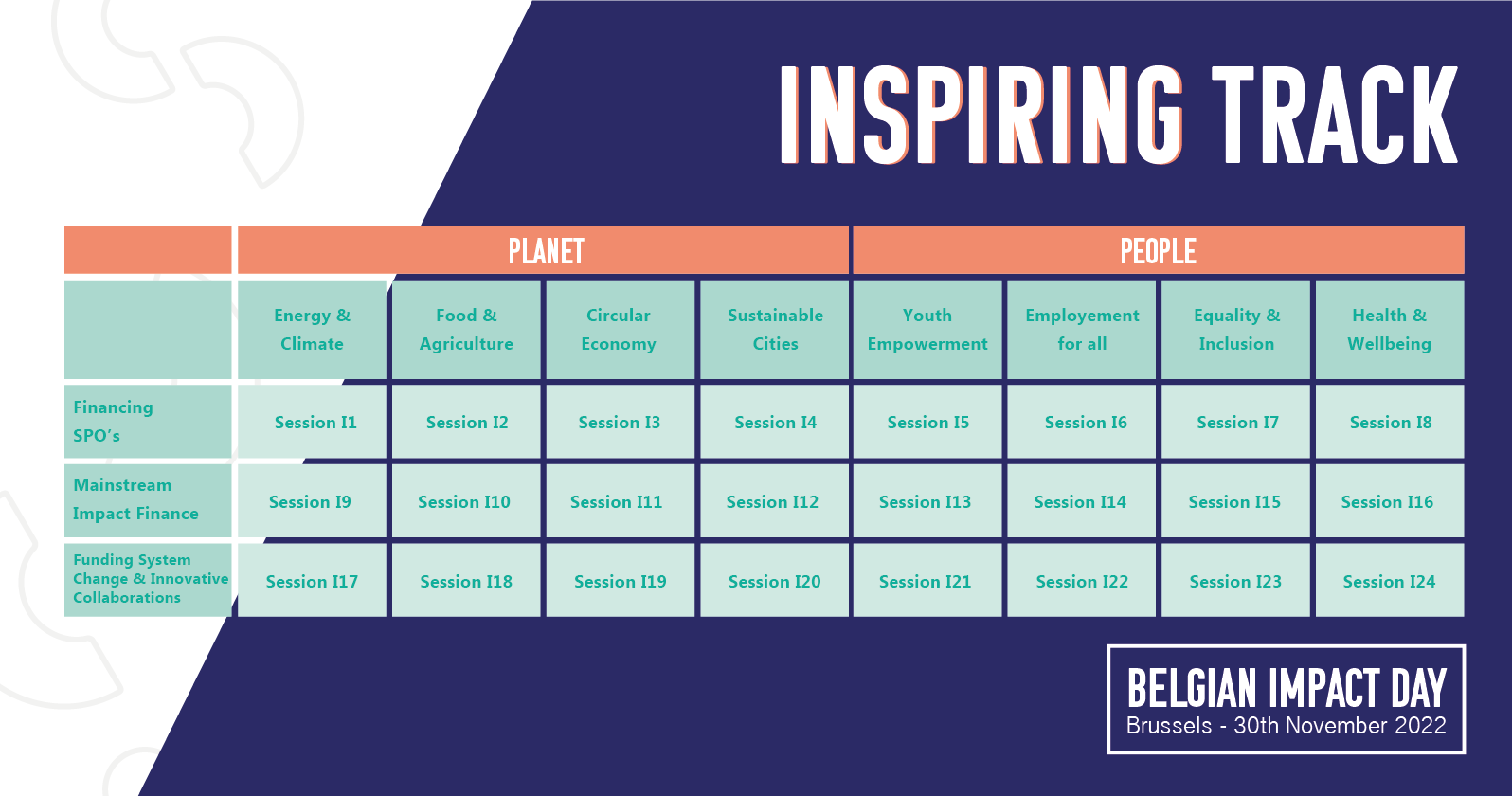 A detailed program with our speakers will be revealed soon.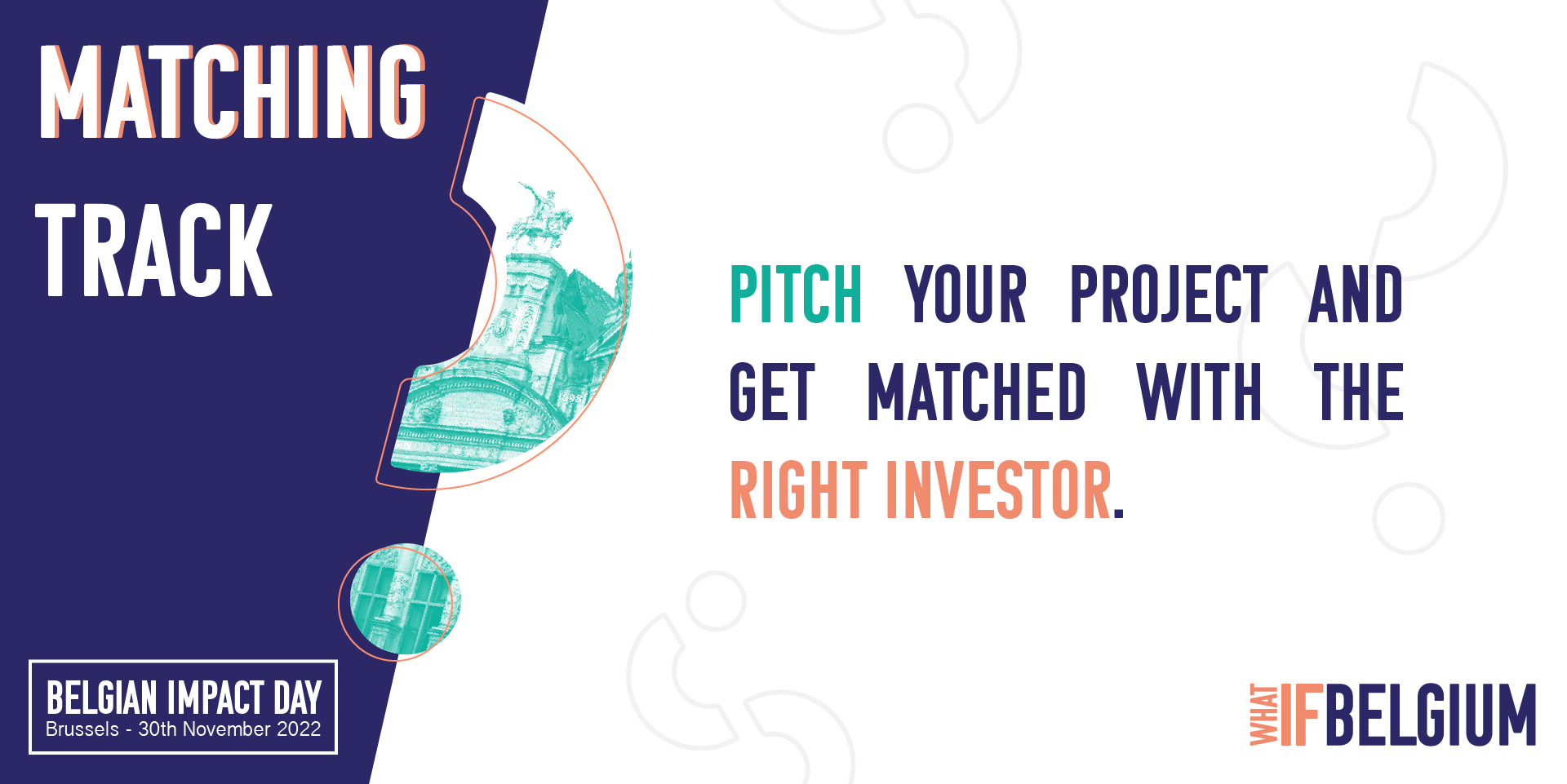 This track is all about future cases.
Are you a Social Purpose Organisation (SPO) looking for funding ? 
Are you a financial player looking for investors ? 
Are you Social Impact Fund looking for SPO's ? 
Are you a foundation looking for most system-changing non-profits to fund? 
We are looking forward to welcome you there. 
Supported by: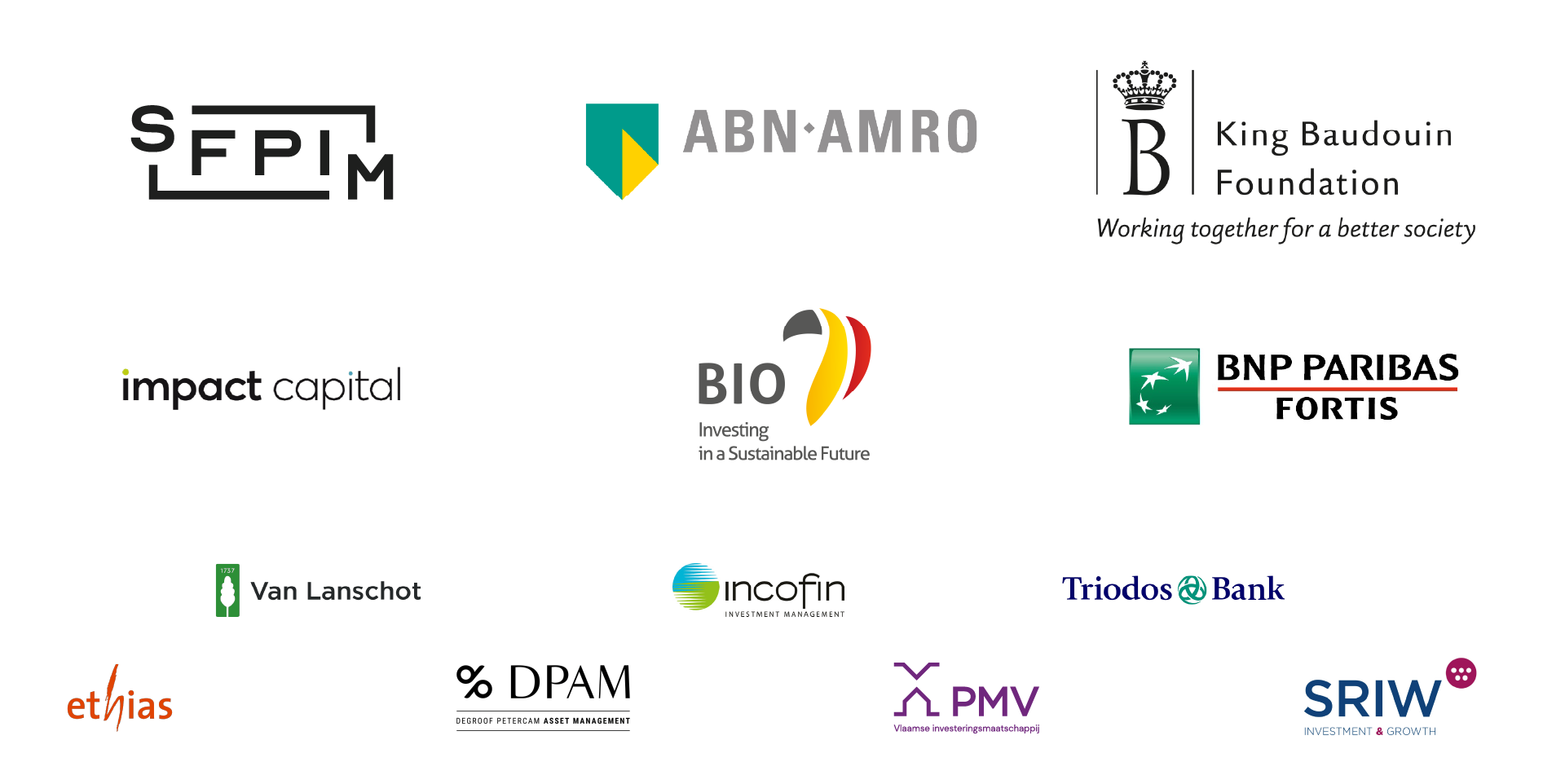 What IF Belgium_Impact Week

Registration website for What IF Belgium_Impact Week
What IF Belgium Coordination teamhello@if-belgium.be
What IF Belgium Coordination teamhello@if-belgium.behttps://www.if-belgium.be
2022-11-28
2022-11-30
OfflineEventAttendanceMode
EventScheduled
What IF Belgium_Impact WeekWhat IF Belgium_Impact Week0.00EUROnlineOnly2019-01-01T00:00:00Z
Maison de la PosteMaison de la PosteHavenlaan 86c 1000 Brussel Belgium